Extraordinary Voyages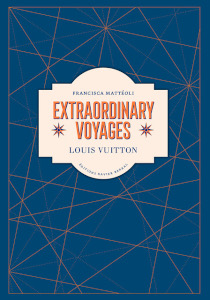 From the locomobile crossing Bombay to the light zeppelins and long-haul aircrafts flying over the Atlantic, through the steamers sailing on the Mississippi River and the legendary trains that crossed the endless steppes of Mongolia or the prairies of the American West, the new means of locomotion of the early twentieth century allowed for an unprecedented travel experience.
In Voyages Extraordinaires, Francisca Mattéoli tells the story of some fifty excursions from the mid-19th century to the present day and creates a special world around each story – a mix of facts, memories and imagination.

Buy the book: Amazon – Barnes & Noble and in your favorite local bookstore.
---
Voyages Extraordinaires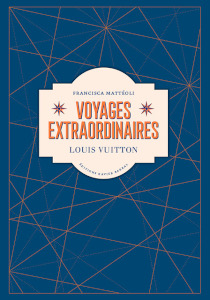 De la locomobile de passage à Bombay aux légers zeppelins et avions longs courriers au-dessus de l'Atlantique, jusqu'aux steamers voguant sur le fleuve Mississippi et aux trains de légende qui traversent les steppes infinies de Mongolie ou les prairies de l'Ouest américain, les nouveaux moyens de locomotion du début du XXe siècle permettent une expérience du voyage inédite.
Dans Voyages extraordinaires, Francisca Mattéoli fait le récit d'une cinquantaine d'excursions menées depuis le milieu du XIXe siècle jusqu'à nos jours et créé un monde spécial autour de chaque histoire – un mélange de faits, de souvenirs et d'imagination.

Acheter le livre: Amazon – Fnac et dans toutes les librairies.