Scroll down for the English version
Le Beverly Hills Hotel est mon hôtel préféré à Los Angeles depuis des années. Je ne pense pas qu'il existe un autre endroit au monde où la nature soit aussi extraordinaire, les gens aussi attachants, et l'atmosphère aussi historique et glamour. Beaucoup pensent que Los Angeles est une ville superficielle, mais rien n'est plus faux et le BHH le prouve tous les jours. Je peux passer un an sans revenir, le personnel me reçoit toujours comme si j'avais été là hier. Les serveurs sont tous fantastiques et me saluent comme si je faisais partie de la famille, le coiffeur me parle en espagnol (il est de Costa Rica), et au Polo Lounge on a toujours de grands sourires. Tout le monde a un don naturel pour l'accueil et l'élégance qui n'est jamais forcé. C'est un talent qui je trouve est de plus en plus rare et rend chaque moment vraiment unique. Quand je rentre à Paris, je peux encore voir le soleil californien et respirer l'odeur des fleurs et des arbres incroyables autour des bungalows. Et ces souvenirs me durent toute l'année. L'été dernier, j'ai eu un changement de programme au dernier moment pendant mon voyage, j'ai appelé le formidable attachée de presse Brittany Williams, et elle a arrangé les choses en deux minutes. Je sais que ce post est dithyrambique, mais il y a des gens et des endroits qui méritent tous les éloges. Quand j'écris mes livres, j'essaie toujours de parler des endroits que j'aime alors vous pouvez être sûrs de retrouver le BHH dans mon prochain.
Vous pouvez maintenant me suivre sur Instagram : francisca_matteoli !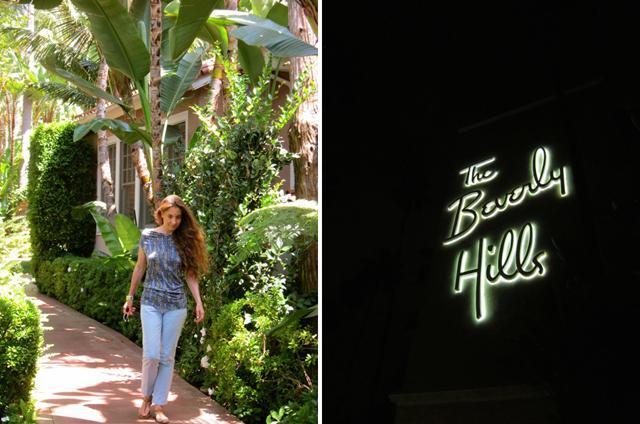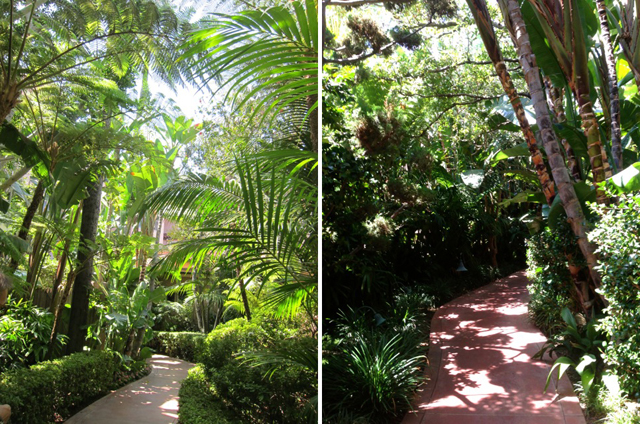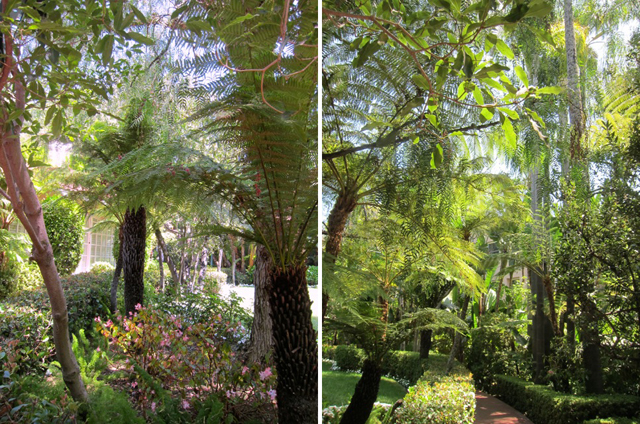 Los Angeles – The Beverly Hills Hotel… and Bungalows
My favorite hotel in Los Angeles is The Beverly Hills Hotel and has been for many years now. In fact, I don't think that there's anywhere else in the world with such an extraordinary environment, such pleasant staff and such a glamorous and iconic setting. Many people think that Los Angeles is just about Tinseltown, but nothing is further from the truth and the BHH proves this every day. A year may go by between visits, but I am always greeted as if I had only left yesterday. The waiters are all fantastic and so friendly as if I was part of the family, the hairdresser talks to me in Spanish (he's from Costa Rica), and big smiles always welcome me in the Polo Lounge. Everyone has a natural gift for welcome and elegance that is always genuine and natural. An exceptional talent and increasingly rare, so that every moment is uniquely special. When I get back to Paris, I can still feel the Californian sunshine and smell the incredible flowers and trees around the bungalows. These memories last me all year round. Last summer, I had to change my plans at the last minute, so I called the awesome Press Attaché Brittany Williams and she sorted things out for me in two minutes flat. I know that this is a passionately enthusiastic post, but there are people and places who simply deserve it. I always try to mention places I love when I'm writing a book and so you will definitely read all about the BHH in my next one.
You can now follow me on Instagram: francisca_matteoli !