Scroll down for the English version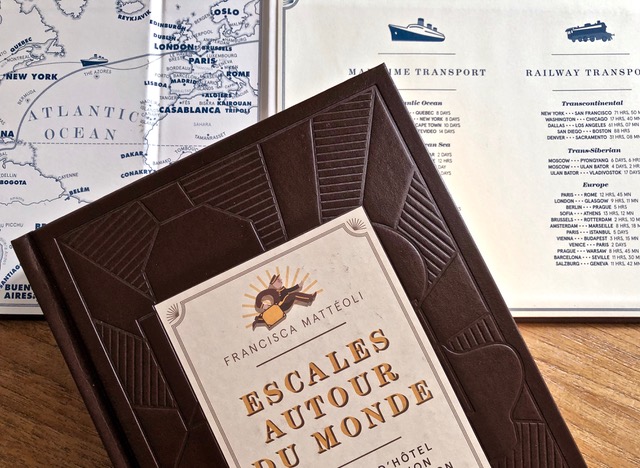 Dernièrement, j'ai passé beaucoup de temps en France, et à Paris, où je prends mon petit déjeuner toujours au même endroit, avec le même croissant au beurre, le même café noisette, pratiquement à la même heure, avant de me mettre au travail. Voyager en Amérique du sud n'est pas une option en ce moment, alors je découvre, ou plutôt, je redécouvre Paris et la France, le pays que mes parents ont choisi et où ils ont décidé de m'emmener vivre. Je n'ai pas souvent écrit sur la France dans ce blog parce que je pensais que je pourrais toujours le faire plus tard, quand j'aurai vu le reste du monde… Avec la situation actuelle, « plus tard », c'est « maintenant ».

Quand j'habitais au Chili, la France était pour moi un univers totalement inconnu. Je n'avais aucune idée de ce que j'allais trouver, ni quelle langue parlaient les habitants, ni même à quoi pouvaient ressembler ces habitants. Mais je savais une chose, que c'était loin. Très loin. Il fallait franchir les Andes, prendre un bateau à Buenos Aires, traverser la moitié du monde, voyager pendant plusieurs semaines. Ce qui est exactement ce que nous avons fait. Le temps a passé depuis, mais bizarrement je me sens toujours comme cette étrangère découvrant la France. J'ai passé tellement d'années à voyager ailleurs, qu'en un sens, c'est vrai. Ce qui, en définitive, est une bonne chose. Rien n'est plus excitant que les premières fois. Et ici, j'ai continuellement l'impression de vivre des premières fois.

J'ai souvent des demandes de personnes qui veulent connaître mes endroits préférés en France. Impossible de répondre brièvement mais voici tout de même une petite liste (plus bas) avec quelques endroits qui sont pour moi « typiquement français ». Ne me demandez pas ce que cela veut dire. J'essaierai de me pencher sur la question une autre fois. Tout ce que je sais, c'est que ce sont des endroits que je n'ai vus qu'ici. Ce qui est déjà un début de réponse. Ceux qui suivent ce blog savent que j'essaie d'éviter les lieux prétendument « incontournables », ou ceux qui font courir les foules. Je pense aussi qu'il est de mon devoir de trouver des endroits qui ont un style personnel et ne rentrent pas forcément dans une catégorie. J'espère que vous aimerez ma sélection autant que moi. Il m'arrive évidemment d'aller dans des lieux incontournables, mais c'est généralement parce qu'ils sont uniques, et ont une magie bien à eux. J'ai aussi pensé à tous ceux rêvent de nature et d'espace, comme moi. Plus que jamais, je crois que nous avons tous besoin de nous réfugier dans un monde merveilleux, comme celui inventé par Kenneth Grahame dans le Wind in the Willows (Le Vent dans les Saules). Un univers d'évasion enchanté… Une vraie bouée de sauvetage ces jours-ci.

La Colombe d'Or – Le Château de Cassis – La Fontaine de Mars – Un marché en Provence comme L'isle sur la Sorgue… Et j'ajoute la superbe exposition du travail de Nicolas Vial au Musée de Guéthary.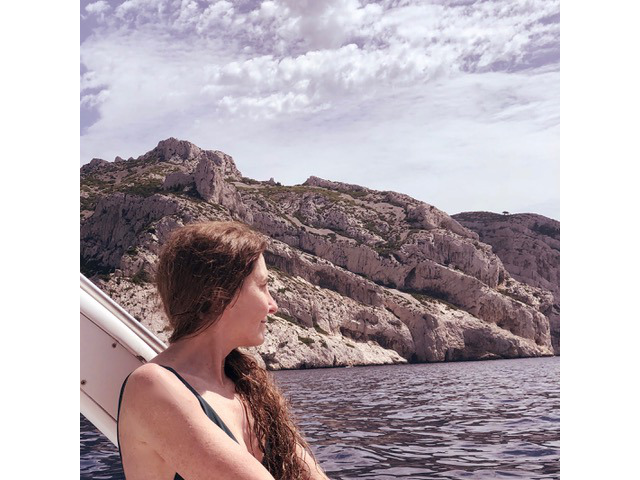 Paris, France and Kenneth Grahame
Recently l have spent a great deal of time in France and especially in Paris where l always have breakfast at the same place before starting to work, always with a croissant, a small café au lait, and nearly always at the same time. As travelling to South America is out of the question at the moment l am discovering, or rather re-discovering Paris and France, the country my parents chose and brought me here to live. I have not written often about France in my blog thinking that l could always leave that until later when l had seen the rest of the world. Given the present situation, « later » is « now ».

When I lived in Chile, France was for me a totally unknown universe. I had little idea of what I would discover, the language people spoke, what they looked like. But I knew one thing, that it was far away. Very far. One had to cross the Andes, board a ship from Buenos Aires, and sail half way across the world. A voyage of several weeks. Which is exactly what we did. Time has passed since then, but strangely, I often feel like that foreigner discovering France for the first time. And, having traveled so much, this is true in a way, and definitely a good thing. Because nothing is more exciting than the first time and here I continually have the feeling of living a first time.

People often ask me what are my favorite places in France. It is impossible to answer briefly but here is a little list (below) with some places that are, for me, « typically French ». Don't ask me what that means. I'll try to figure that out another time. One thing I can say is that I have only seen these places here in France. And this is the beginning of the answer. Those who follow this blog, know that I try to avoid the so called « must see » places, or those that draw crowds. Also I think that I have a certain need to find places with a real personality or style. And that do not necessarily fall into a specific category. I hope you like my choices as much as I do. I do visit « must see » places but mostly when they are unique and have a magic of their own. I also think about those who hunger for nature and space as I do. More than ever, I believe that we all need to find refuge in a magic world like the one invented by Kenneth Grahame in The Wind in the Willows, an enchanted universe of evasion… A true lifesaver these days.

La Colombe d'Or – Le Château de Cassis – La Fontaine de Mars – A market in Provence like l'Isle sur la Sorgue… And also, at the Guéthary Museum, the wonderful exhibition of the works of Nicolas Vial.