Scroll down for the English version
Nous avons grand besoin de nous remonter le moral ces jours-ci alors voici de la gaité avec des photos prises cet été – j'ai ajouté une liste d'adresses utiles après la version anglaise. J'ai aussi noté pour vous des livres qui me rendent heureuse en cette période difficile car rien ne me calme plus qu'un bon livre – ou un bon film. Nous avons tous besoin de nous évader et tout ce qui peut nous y aider est bienvenu. Ma liste est courte car je suis sûre que vous connaissez déjà beaucoup de ces lieux, livres ou films. Comme je l'ai dit dans mon précédent post, on oublie parfois qu'il ne faut pas chercher très loin pour trouver la paix et le réconfort.
Nous avons aussi grand besoin de beauté et de distractions sympathiques. Maintenant, que nos vies sont ralenties, nous avons tout le temps de faire des choses seulement pour le plaisir. Voyager sans passeport – en regardant les magnifiques documentaires Notre Planète sur Netflix, planter un jardin d'herbes, lire enfin les trois tomes de La Dynastie des Forsyte, ou regarder un très long film que vous n'avez jamais eu le temps de voir. Juste quelques idées…
Je travaille sur un nouveau projet en ce moment. J'attends aussi de bonnes nouvelles de mon éditeur. Pour une fois, au lieu de m'asseoir devant mon écran et de regarder de temps en temps par la fenêtre, je regarde surtout par la fenêtre et de temps en temps sur mon écran (comme dit Michael Palin – Que les Monty Python soient bénis !) et cela résume bien la situation actuelle. En passant, je vous recommande vivement son émission de voyage sur YouTube…

PS : Vous pouvez toujours me suivre sur Instagram et Facebook. Et une partie de mon titre vient de la chanson de Van Morrison…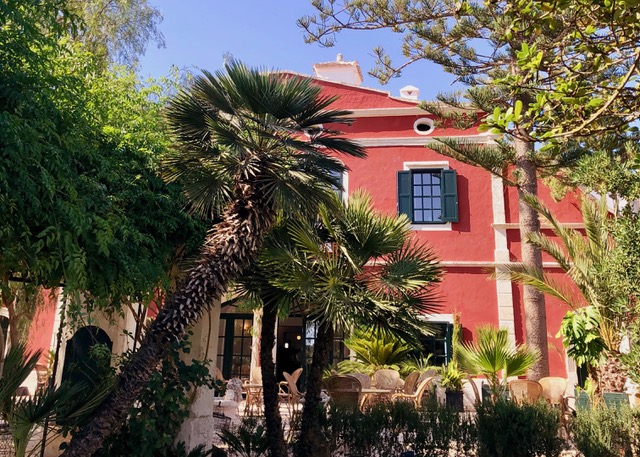 Precious time and some news
We all need to be cheered up these days so here are some photographs taken last Summer … – and I've added some useful addresses beneath. Also a list of a few books that have given me pleasure during this difficult time as few things are more calming than a good book – or a good film. We all need evasion and distraction and everything that can help us is very welcome.
My list is short, as l am sure that you already know many of these places, books, or films. As l said in my last blog, one forgets sometimes that there is no need to look very far to find peace, tranquility and comfort.
We also have a greater need of beauty and happy diversions. Now that our lives are sorely restricted we have more time to do things for our own pleasure… Travel without a passport – by watching the magnificent documentaries « Our Planet » on Netflix – creating a herb garden, reading at long last all three volumes of The Forsyte Saga or watching a full length film you never had time to see. Just some ideas …
I am working on a new project at the moment. I am also expecting good news from my editor. For once, instead of sitting in front of the screen and glancing from time to time out of the window, I'm looking out of the window and glancing from time to time at the screen (assaid by Michael Palin. May the Monthy Python's be blessed!) and that just aboutsums up the current situation. By the way, l highly recommend his travel programme on YouTube…

PS: You can follow me on Instagram and Facebook. And part of my title comes from the song written by Van Morrison…
Menorca: Santa Ponsa Hotel – Lithica Secret Garden – Restaurant Passio Mediterrania (at the port of Mao) – Restaurant Rels (Ciutadella) – La Cereria shop.
Books: The Forsythe Saga, John Galsworthy – A Walk in the Wood, Bill Bryson – The Innocents Abroad, Mark Twain.
Movies: Mama Mia! – Four Weddings and a Funeral – The Blues Brothers – Some Like it Hot.