Scroll down for the English version
Aujourd'hui, nous allons faire un travel quiz. Prêts ? Let's go.
Où se trouve la Patagonie ?
Quelle langue y parle t-on ?
Quelle chaîne de montagnes (la plus grande chaîne de montagnes du monde) y trouve t-on ?
Citez une ville célèbre de Patagonie (commence par un U) ?
Citez un écrivain célèbre (anglais) qui a écrit un livre situé en Patagonie ?
Quel film a été tourné en 2004 en Patagonie par un réalisateur brésilien avec un héros qui traverse le pays sur sa motocyclette ?
Et une dernière – Avez-vous envie de passer quelques temps en Patagonie et ailleurs, même en restant chez vous ?
Si la réponse à la dernière question est oui, c'est peut-être le moment d'aller ……… sur Amazon.
Pour les autres réponses, regardez plus bas… Et pour plus de détails, attendez le suite sur ce blog….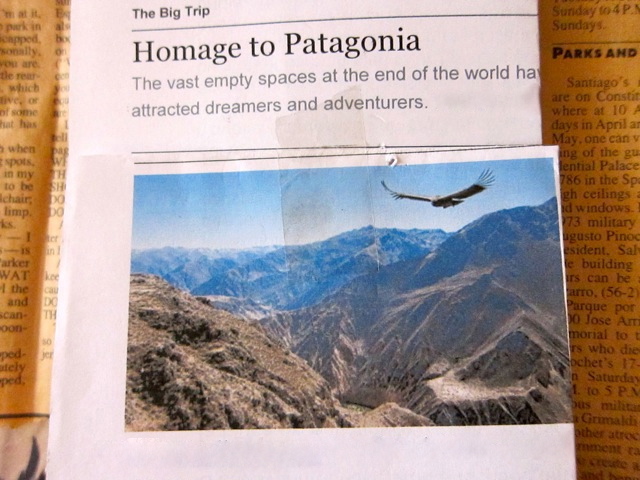 Today, we are going to do a travel quiz. Ready ? Let's go.
Where is Patagonia?
What language do they speak there?
What mountain range (the longest in the world) is located there?
Name a famous town in Patagonia (starts with a U?)
Name a famous English writer who situates a book in Patagonia.
What movie was filmed in Patagonia in 2004 by a Brazilian director, whose hero traversed the country on his motorcycle?
And the last one – Would you like to spend some time in Patagonia, or elsewhere, without moving from home?
If the answer to the last question is yes, perhaps it's time to go and see……. Amazon.
All the answers are here… And for more details, watch this blog…
Entre l'Argentine et le Chili / Between Argentina and Chile
Espagnol / Spanish
Les Andes / The Andes
Ushuaia
Bruce Chatwin
Carnets de voyage / The Motorcycle Diaries – Director Walter Salles