Scroll down for the English version
Je suis en train de regarder les photos du voyage que Bertrand vient de faire à Madagascar pour le premier congrès international de l'Association Chirurgie Plus, et je ne peux m'empêcher de penser à ce que l'association était quand nous avons commencé – une idée, et deux ou trois personnes qui nous ont répondu que c'était « peut-être faisable ».
C'est toujours très exitant quand une simple idée se transforme en quelque chose de concret, et dans notre cas, de réaliser qu'elle est restée comme on le voulait au départ, utile et immédiatement efficace. Si vous ne savez pas encore ce que fait Chirurgie Plus, vous pouvez regarder le site de l'association ou rejoindre sa page Facebook. Pour ceux qui nous connaissent déjà, voici quelques photos de ce voyage et d'un pays qui vaut aussi la peine aussi d'être connu pour sa beauté et sa nature extraordinaire. Ce voyage a été un vrai succès et un grand moment, et en cette période de trouble et de confusion dans le monde, tout ce qui est positif et véritablement constructif me parait un miracle dont nous avons tous besoin. Bertrand a retrouvé les chirurgiens qui sont venus à Paris grâce à l'association, son action a été saluée par l'Ambassadrice de France Véronique Vouland-Aneini et la ministre de l'enseignement supérieur, Madame Marie Monique Rasoazananera toutes sortes de sujets ont été abordés au cours de tables rondes et il y a eu des conférence d'enseignement. Tout a été fait pour rendre ces journées les plus intéressantes et fructueuses possible. Encore une fois, vu la fragilité de nos vies actuellement où que nous vivions sur terre, je pense sincèrement que tout ce qui permet de faire de notre monde un lieu plus solide et plus fort doit être célébré.
Je profite pour envoyer un grand salut de Paris à tous les amis que nous avons maintenant là-bas, et un bonjour et un merci tout aussi grand à ceux qui nous aident ici à chaque fois que nous les sollicitons.
Et puisque Noël est presque là, je voulais aussi vous dire que si vous aviez l'intention de participer à quoi que ce soit d'humanitaire cette année, pensez à nous ! Parlez de l'association à vos amis, mettez le logo de l'association sur votre page Facebook, Instagram ou Twitter, appelez les contacts que vous avez dans des pays qui pourraient être intéressés par envoyer des chirurgiens apprendre de nouvelles techniques dans les meilleurs service hospitaliers parisiens. Bertrand est heureux aussi de parler du travail de l'association à la radio ou à la télévision, alors n'hésitez pas à le contacter si vous êtes journaliste. Je suis sûre que vous aurez de très bonnes idées, et elles nous intéressent TOUTES. L'année dernière Virginie Mouzat, rédactrice en chef mode et opinion à Vanity Fair, a eu la générosité de mettre en vente un sac au profit de l'association sur la site Vestiaire Collective. Si vous avez ce genre d'opportunité, envoyez-nous aussi un message. En attendant, voici les photos :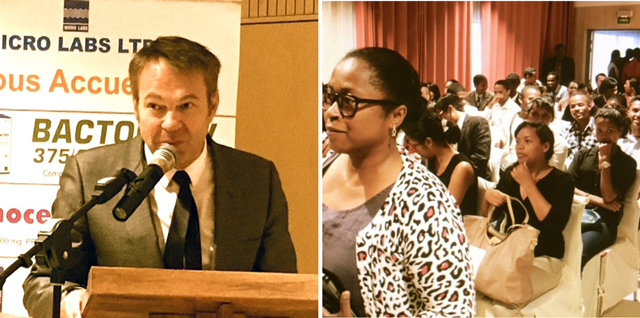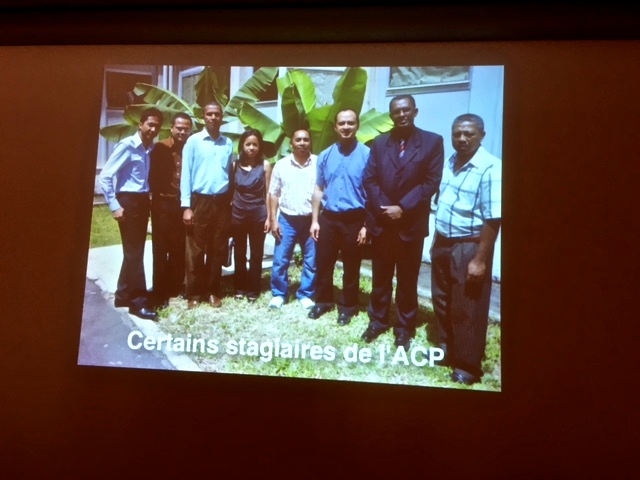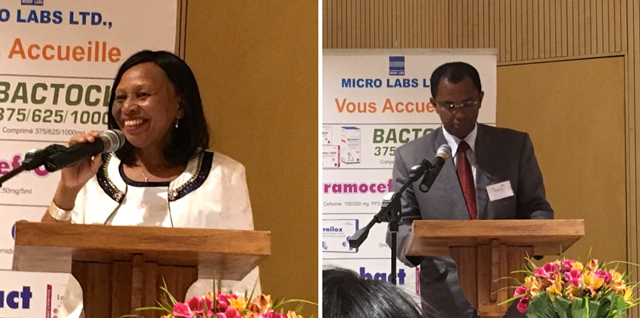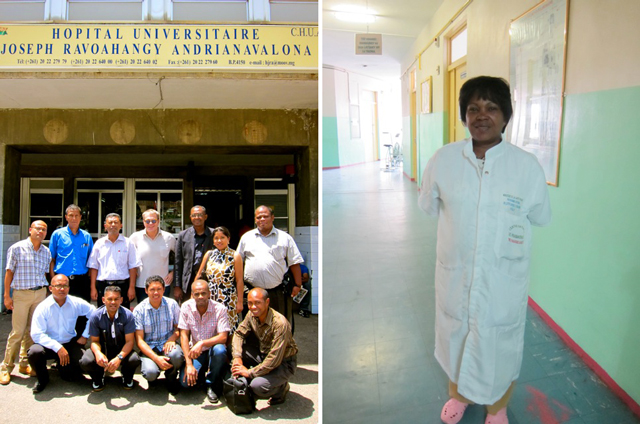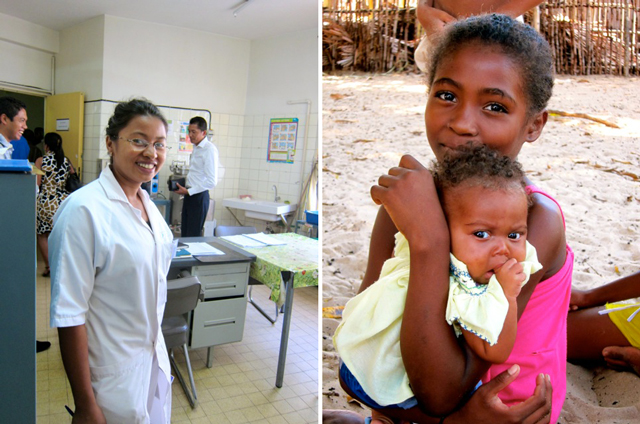 Paris/Madagascar – something positive in this uncertain world
I am looking at the photos my husband Bertrand took at the first international congress of the Association Chirurgie Plus, and l can't help thinking back to the beginning—an idea, and two or three people who responded that it was « perhaps feasible ».
It is always very exciting when a simple idea is transformed into something tangible and, in our case, remains true to its ideal of providing prompt and effective benefits. If you don't yet know Chirurgie Plus, please look our website or join us on Facebook. For those who know us, here are some photographs of this recent visit to a country with extraordinary beauty and natural wealth. This latest trip was particularly poignant at this time of trouble and confusion in the world. All that is positive and truly constructive seems to be almost a miracle. Bertrand met with the surgeons who had received extra training in Paris thanks to the association. His work was applauded by French Ambassador Véronique Vouland-Aneini and Minister of Higher Education Marie Monique Rasoazananera. Many different topics were discussed during a number of meetings and conferences. Again, considering the uncertainties of our epoch, wherever we live in the world, l sincerely believe that all that promotes perseverance and stability should be encouraged.
I take this opportunity to send warm greetings from Paris to all the friends we have made, and to all those who help us whenever we are in need.
And, as Christmas approaches, l would like to say that if you intend to support any humanitarian cause, please think of us !—talk to your friends about the association, put our logo on your Facebook page, Instagram or Twitter, contact your friends in countries that might be interested in sending their surgeons to learn the most advanced techniques in the most prestigious hospitals of Paris. Bertrand is also happy to talk about the association's work on radio and television, so don't hesitate to contact him if you are a journalist. Last year Virginie Mouzat, editor-in-chief of fashion, lifestyle and opinions at the French edition of Vanity Fair, generously offered a bag for sale on the website Vestiaire Collective. If you have a similar idea, do let us know. Meanwhile, here are the photos.