Scroll down for the English version
Je ne pouvais parler de Rio sans parler du « jeito carioca », cette manière typiquement carioca de se comporter et de profiter de la vie malgré les problèmes, avec une énergie et même une philosophie qui n'existe qu'ici. Ce « jeito » (ou jeitinho – petit jeito) si positif, me réchauffe le cœur à chaque fois que je suis à Rio (peut-être une leçon de vie pour tous finalement ?). C'est même un grand réconfort de retrouver cette vision optimiste de la vie. Alors en cadeau, voici quelques uns de mes endroits favoris pour attraper un peu de cette âme carioca : il y a le fantastique Copacabana Palace (un de mes hôtels préférés au monde) où le service est un art et la gentillesse une qualité naturelle. Bibi Sucos, où vous trouvez des jus de fruits frais divins de mille sortes. Le restaurant Irajá à Botafogo avec son équipe formidable. Les plages magiques, où les gens vous sourient sans vous connaître. A ce sujet, on me pose souvent des questions sur la sécurité à Rio et au Brésil. Je réponds toujours que Rio est un microcosme où tout se mélange, la ville, la jungle, le vieux, le jeune, les riches et les pauvres, surtout sur la plage, et que le bon sens est le meilleur moyen d'éviter les problèmes. Si vous ne portez pas une Rolex dans la rue (même une fausse – les gens ne font pas la différence), et ne sortez pas une liasse pour payer une cerveja, il y a peu de chances qu'il vous arrive quoi que ce soit. La meilleure façon de vivre à Rio est en maillot de bain, avec quelques reals pour boire un verre chez bibi sucos ! En ce qui me concerne, je viens à Rio depuis presque trente ans et il ne m'est jamais rien arrivé. Je terminerai ce moment typiquement carioca en remerciant Claudio Alonso (un ami depuis plus de vingt ans) pour sa joie de vivre et ses bonnes adresses – et aussi tous ceux qui répandent allègrement ce fabuleux jeito carioca.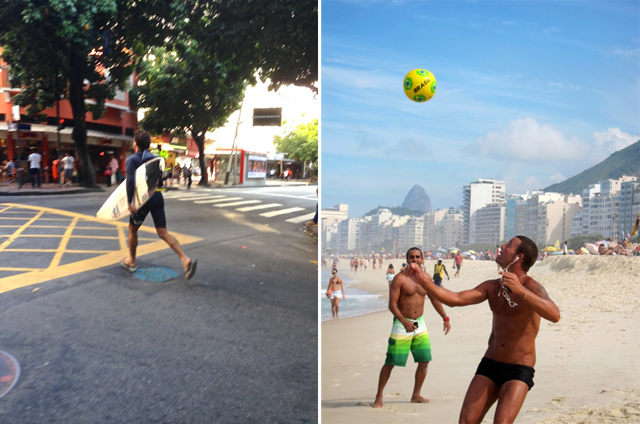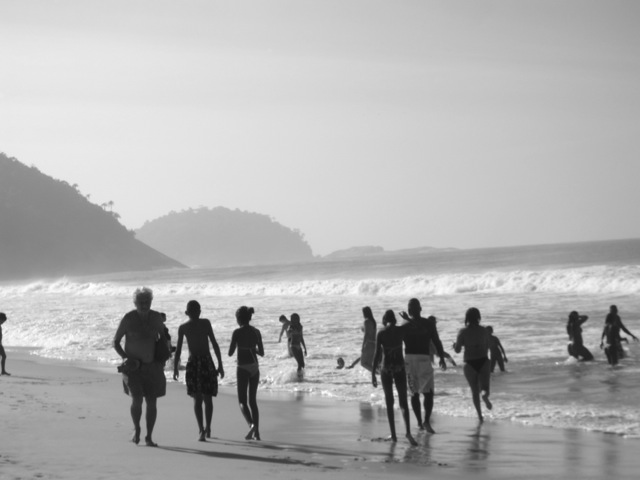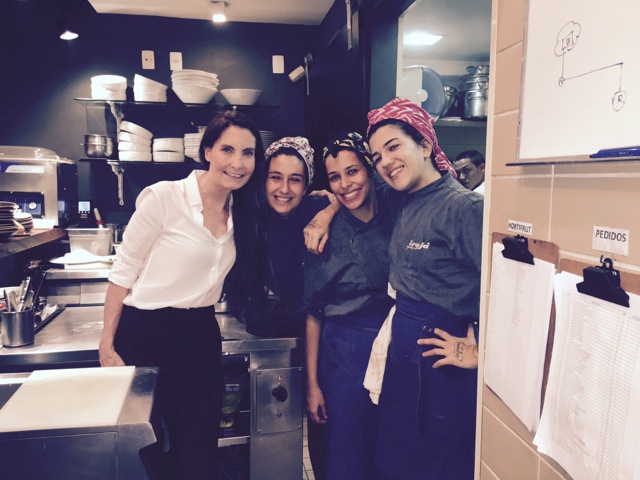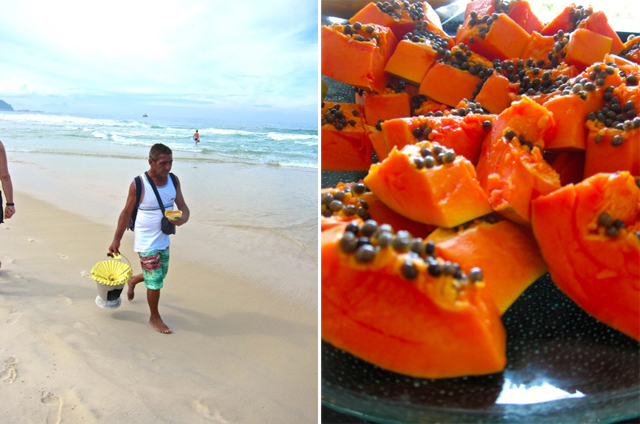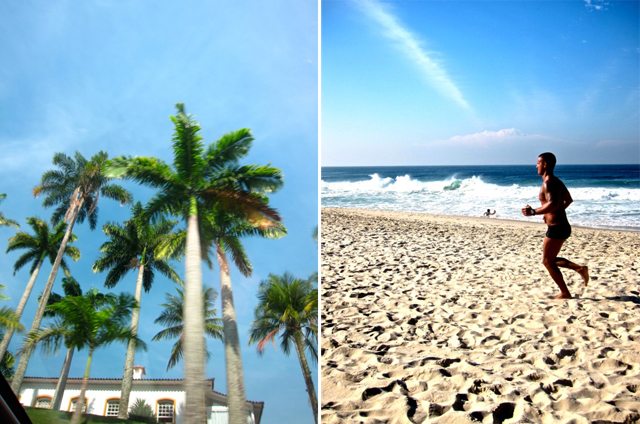 I couldn't talk about Rio without mentioning « o jeito carioca », that typically carioca way of positive thinking, of enjoying life despite all the problems, with an energy and even a philosophy that only exists here. This « jeito » (or jeitinho – Little jeito) spirit is so positive, that it warms the cockles of my heart whenever I'm in Rio (a life lesson for all of us maybe?). And I would go so far as to say that it's really comforting to find such a positive outlook on life. So, as a little extra for you, here are some of my favorite places in Rio where you can capture the true carioca jeito: There is the fantastic Copacabana Palace (one of my favorite hotels in the world), where service is an art and kindness a natural quality. Bibi Sucos, where you will find a thousand varieties of amazing fresh fruit juices. The restaurant Irajá in Botafogo with its fantastic team. The magical beaches where people smile at you without knowing you. And while on the subject of people you don't know, it so happens that I am often asked about security in Rio, and in Brazil in general. I always reply that Rio is a microcosm where everything and everybody intermingle: The jungle, the city, the old, the new, the rich, the poor, especially on the beach. And that common sense is the best way to avoid problems. Il you don't wear a Rolex in the street (even a fake as people won't know the difference) and don't show a wad of cash when paying for a cerveja, there is little chance of anything happening to you. The best way to live in Rio is to wear a swimsuit, with a few reals in your pocket or your beach bag to buy drinks at Bibi Sucos! I've been coming here for nearly 30 years and nothing has ever happened to me. I will end this typically carioca moment with a big thank you to Claudio Alonso (a friend for over 20 years) for his « joie de vivre » and adresses – and to all those who cheerfully spread that fabulous jeito carioca.