Scroll down for the English version
Je regardais mes photos hier, et j'ai retrouvé tout un tas de souvenirs d'hivers passés – en Écosse, en Irlande, en Angleterre, en France… Des photos de magnifiques paysages sous la brume, de forêts d'un vert sombre, profondes et étonnantes, de gens emmitouflés dans des gros pulls, de ciels comme prêts à envoyer toute la pluie du monde. Je voulais vous en montrer quelques unes que j'aime particulièrement.
Ces temps-ci, j'ai été accaparée par la promotion de mon livre Map Cities (vous trouverez toutes les nouvelles sur ma page Facebook et Instagram). Le magazine Geo l'a sélectionné dans ses livres préférés pour Noël, l'Officiel Voyage a fait une très belle page avec une magnifique carte de Chine – qui va avec mon histoire sur la Cité Interdite et tout le rêve qu'elle évoque, je crois, pour la plupart d'entre nous. Mon attaché de presse m'a aussi appelée la semaine dernière pour me dire que j'étais invitée à l'émission de radio « Vous les femmes » sur France Inter, en compagnie de l'écrivaine Leïla Slimani. L'émission sera disponible en podcast si vous n'avez pas l'occasion de l'écouter en direct.
Et aussi,vous pouvez avoir des nouvelles de l'Association Chirurgie Plus – nous sommes complets pour un an ! – sur sa page Facebook.
N'hésitez pas à vous inscrire et à nous suivre si vous ne l'avez pas déjà fait – ou à contacter l'association si vous connaissez des chirurgiens qui seraient intéressés par notre action.
Pour ceux qui voudraient me proposer des interviews, des articles etc, mon attachée de presse est : Alexandra Diaconu.
Si vous n'avez pas pu venir à ma signature de livre chez Galignani, vous trouverez des photos de la soirée sur ma page Facebook.
Enfin, si vous voulez tout simplement me dire que vous avez aimé mon livre, vous pouvez écrire un commentaire sur mes réseaux sociaux, sur ceux de mon éditeur – Éditions du Chêne – ou sur Amazon et la Fnac !
Je vous laisse avec ces images de quelques hivers de ma vie. Par ordre d'apparition vous trouverez : l'Écosse, l'Ardanaiseig Hôtel, le village de Cong en Irlande, Lucknam Park en Angleterre, Paris, place des Vosges… Des endroits où les hivers ont plus de cinquante nuances de vert, où tout respire et vit.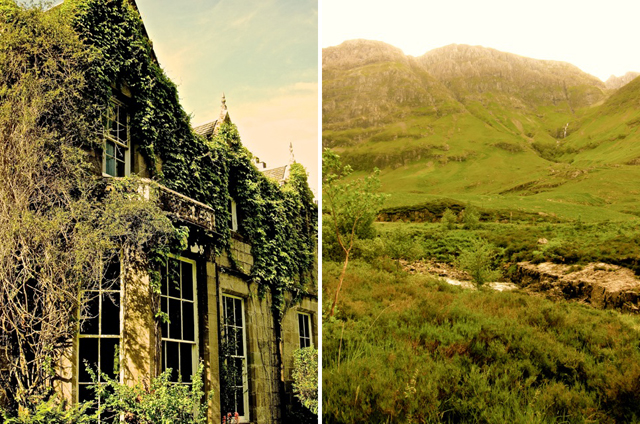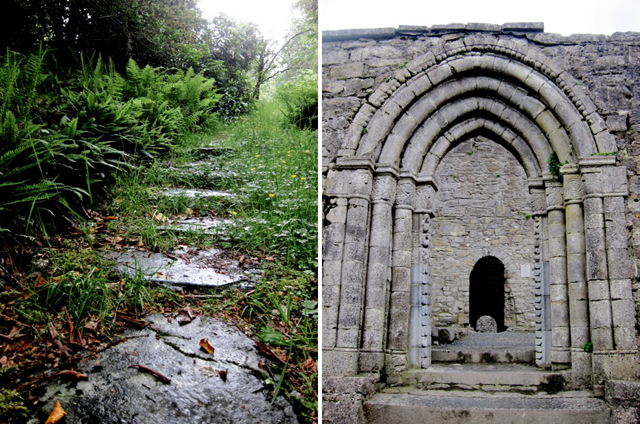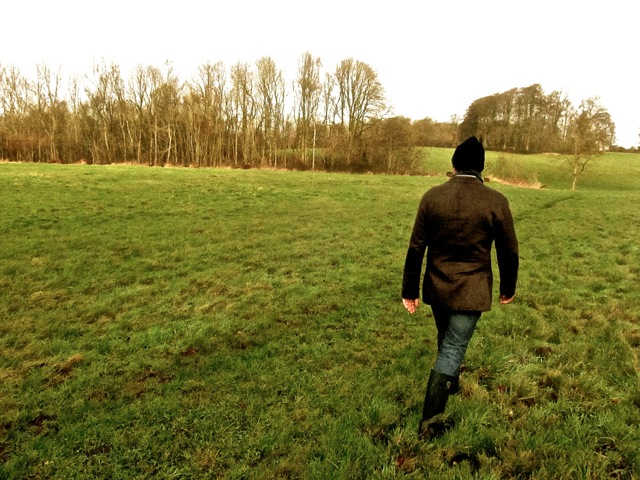 While I was looking through my photos yesterday, I discovered a whole lot of souvenirs from past winters spent in Scotland, England, Ireland, France. Photos of magnificent mist-covered countryside; of amazing deep dark and dense green forests; of people wrapped up warmly in thick sweaters, of skies that look as if they're about to hurl down all the rain in the world. And I wanted to show you some of the ones that I am particularly fond of.
Recently all my time has been taken up with the promotion of my new book Map Cities (check out my Facebook page and Instagram for the latest news). « Geo » magazine has selected my book as one of their Christmas favorites. « L'Officiel Voyage » has published a very striking page with a magnificent map of China that goes with my story of the Forbidden City and all the dreams that it invokes – for most of us I think. Then my PR called me last week to tell me that I had been invited to take part in a one-hour radio program for France Inter « Vous les femmes » (Women's Hour) with the writer Leïla Slimani. You can download the podcast if you are unable to listen to it live.
Do check out the Chirurgie Plus Facebook page for the latest updates on this association – we're completely booked up for a whole year! Please don't hesitate to sign up and follow us – if you haven't already done so. And do contact us if you know any surgeons who might be interested in the Association. All the details are on FB.
If you would like to suggest any interviews or articles, etc. do please contact my PR Alexandra Diaconu.
For those of you who were unable to attend my recent book signing at the Galignani bookshop, here are some of the great photos taken of this very special occasion.
And, lastly, if you just wanted to say that you liked my book, please feel free to do so on any of my social media or those of my Editor, Editions du Chêne. Or on Amazon or Fnac!
I leave you with these pictures of some of the winters in my life. They are, in the order in which they appear: Scotland, Ardanaiseig Hotel, Cong – Ireland, England and Lucknam park, and Paris, Place des Vosges… Places where winters are in fifty shades of green, where everything breathes and is full of life.