Scroll down for the English version
L'année 2018 a été un peu étrange. J'ai été submergée par l'écriture de mon nouveau livre, et comme à chaque fois, cela m'a fait l'effet d'une course de haies, parce que je m'impose un rythme terriblement strict pour terminer vite l'écriture et avoir le temps de corriger mes textes tranquillement bien avant la deadline. Cela me donne l'impression d'être comme un marathonien. Je suis tout aussi épuisée à force de mettre un mot après l'autre et de recommencer encore, et encore, et encore.
Certaines personnes pensent qu'un écrivain de voyage raconte un peu ce qui lui plait sur ses vadrouilles et que cela fait un livre, mais en réalité, le travail, (le mien en tout cas), est très structuré. Comme je ne veux pas ennuyer mes lecteurs, je cherche un angle différent pour chaque chapitre, ce qui est finalement le plus difficile. Ensuite, il faut trouver comment développer l'idée en écrivant un texte (généralement court) – un autre challenge. Surtout, si on veut se renouveler et apporter autre chose que le livre précédent. Après dix livres, il faut vraiment faire preuve d'imagination. Quand j'écris mes histoires, j'essaie de passer cette énergie, cette petit graine magique. J'espère y parvenir.
Mon but pour 2019, est de faire le plus beau livre possible avec toutes ces histoires que j'ai (presque) terminées. Il sera publié en 2020, par les Éditions Louis Vuitton et Les Éditions Xavier Barral.
Quoi d'autre ? Sur mon Instagram et Facebook, vous trouverez de superbes photos de mon récent voyage à Rio, une de mes villes favorites au monde, comme beaucoup d'entre vous le savent déjà. Vous trouverez aussi mes adresses et d'autres histoires sur Rio dans ce blog.
Nous préparons également notre prochain événement pour l'Association Chirurgie Plus…
Plus de détails dans mon prochain post.
Et pour avoir d'autres informations, n'hésitez pas à envoyer un email à :
contact@franciscamatteoli.com
Voilà pour aujourd'hui!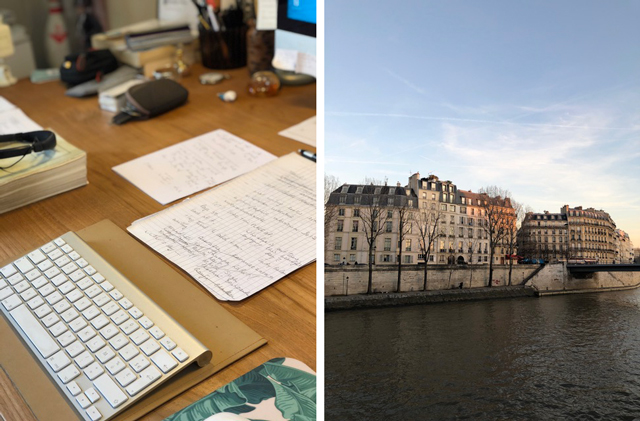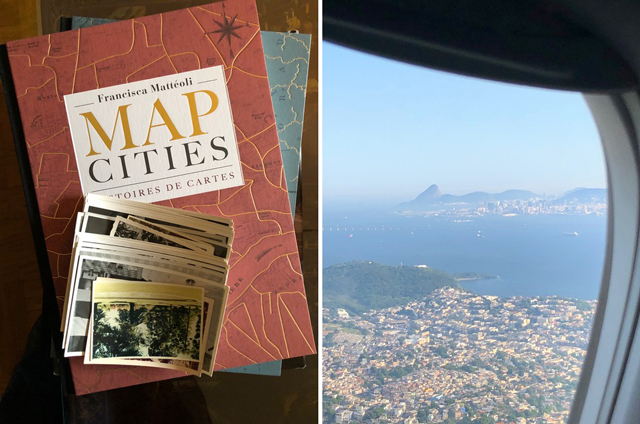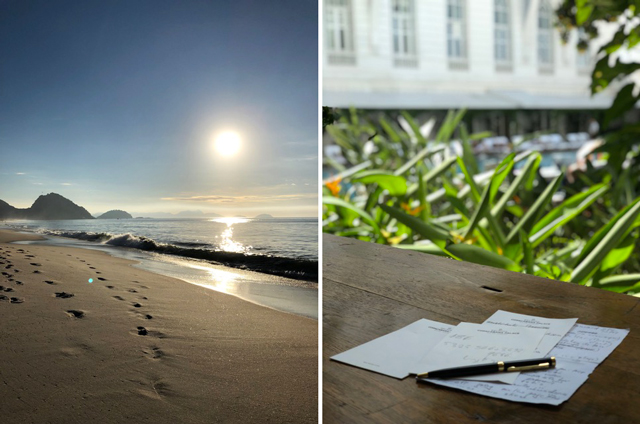 The World – the year 2018 and a bit of 2019
2018 has been an odd sort of year. I was snowed under writing my new book and, as usual, it felt as if I was riding in a steeplechase. Because I had set myself such a strict timetable in order to finish writing as quickly as possible and have time to correct my texts in peace before the final deadline. I always feel as if I've been running a marathon. I am just as exhausted after putting one word after another, then starting over again, and again, and again.
Some people think that travel writers simply write whatever they like about their meanderings and that this then becomes a book, but in fact the work involved (I speak for myself) is extremely organized. Because I don't want to bore my readers, I always try to find a different angle for each chapter, and this is one of the main difficulties. Then I have to find a way of developing the idea by writing a text (usually fairly short) – yet another challenge. Particularly if I want to write something new and improve on my previous book. After ten books, I have to stimulate my creativity. When I write my stories, I always try to transmit this energy, this little magical seed. I hope that I do this.
My aim for 2019 is to write the best possible book containing all the stories that I've (nearly) finished writing. It will be published in 2020 by Louis Vuitton Editions and Editions Xavier Barral.
What else ? If you use Instagram and Facebook, you'll find beautiful pictures taken during my recent trip to Rio, one of my favorite cities in the world, as many of you already know. You'll also find my adresses and more stories about Rio on this blog.
We are also preparing our next event for Association Chirurgie Plus…
More details in my next blogpost.
For further information please don't hesitate to send an email on: contact@franciscamatteoli.com
That's all for today!