Scroll down for the English version
Une nouvelle année arrive. C'est l'occasion idéale de donner un autre visage au monde qui nous entoure. Et aussi l'occasion parfaite de me répéter.
L'année dernière, je vous souhaitais d'avoir beaucoup de rêves, de pousser vos limites, d'essayer de nouvelles choses, même si vous vous trompez.
Cette année, je redis la même chose et j'ajoute, puisqu'une nouvelle année est là, que c'est aussi le moment parfait pour redessiner un peu ce monde. Comment ? En prenant plaisir à ce que nous faisons, et en le montrant.
Rien ne me rendrait plus heureuse que de voir des gens inspirés, qui ont envie de réaliser toutes sortes de choses, et qui les font, en dépassant ce qui les retient, et avec enthousiasme.
Voilà mes vœux. Anciens oui, mais avec quelques améliorations.
Et en parlant d'enthousiasme, j'en profite pour vous dire que j'ai eu quelques belles surprises dernièrement.
Florencia Sanudo m'a interviewée pour le magazine Hola Chilien, ce qui m'a permis de « revenir » en quelques sortes chez moi, en parlant d'humanitaire, de mes livres, de voyages bien-sûr, de chicha, d'empanadas et de beaucoup d'autres sujets (le reportage est en espagnol).
Marilane Borges m'a demandé de participer au premier numéro du splendide magazine Correspondance qui va sortir en janvier. Une aventure « internationalo-brésilienne » formidable. Je vous en reparlerai.
Ada Pirvu m'a aussi fait une belle surprise sur son blog extrêmement élégant, Classiq.
En plus de tout ça, cette année a été l'occasion de faire beaucoup de choses pour la première fois. Comme aller à Shanghai, prendre le temps de marcher dans le jardin Yu, tôt le matin, quand il n'y avait personne (un de mes moments préférés), établir, et maintenir, des liens en Chine.
Contacter un agent à NYC. Une autre aventure.
Et aussi, développer l'Association Chirurgie Plus qui a reçu des chirurgiens d'Irak en 2013, et continue à offrir une formation à ceux qui viennent déjà d'autres pays. Alors, un IMMENSE merci pour votre aide.
On m'a dit que mon livre Escales autour du Monde se vendait toujours bien, ce qui évidemment, me fait très plaisir. Peut-être une bonne idée de cadeau pour ces fêtes ?
Il y a eu des hauts et des bas, des choses que je n'aurais jamais faites si les gens que j'aime ne m'avaient pas soutenue et poussée, toutes sortes d'aventures que je vous souhaite aussi.
PS. J'ai pensé que la photo et la vidéo ci-dessous étaient parfaites pour entrer dans cette nouvelle année. Merci à mon héritage britannique…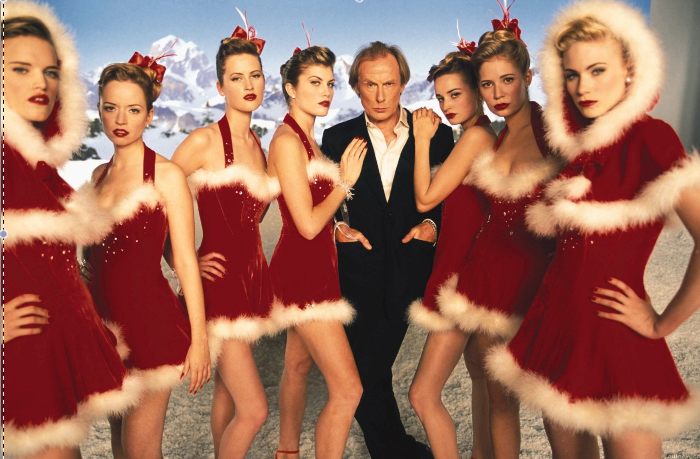 Everywhere – a new year and old greetings
A new year is approaching. It is the traditional, ideal, season to take a new look at the world we live in and, also the ideal occasion for me to repeat myself.
Last year l wished you new ambitions, the urge to go further, to try something new, even if it doesn't work out.
This year l add that it is the best time to review our outlook on the world. How? By taking pleasure in what we do, and in showing it. Nothing makes me happier than to see people inspired, who hope to achieve their goal, and do so, overcoming their hesitation, with enthusiasm.
These are my greetings. The same as last year, but with improvements.
And talking of enthusiasm, l have just had some pleasant surprises to celebrate.
Florence Sarnudo interviewed me for the Chilean Hola magazine, which allowed me to return, in a sense, to my roots, and to talk about humanitarianism, my books, voyages, chicha and empanadas, and many other subjects. (The article is in Spanish).
Marilane Borges has asked me to contribute to the first issue of the outstanding Correspondence Magazine that will be published in January, a great international-Brazilian adventure, to which l shall return later.
Ada Pirvu has also given me a beautiful surprise on her extremely elegant blog, Classiq.
Apart from at, this year has enabled me to do many things for the first time, such as going to Shanghai, taking the time to stroll in the Yu garden early in the morning when no-one else was around (one of my favourite moments), and to make -and maintain- contacts with China.
Another new adventure was to make contact with a literary agent in NYC.
Finally I shall continue to help foster Association Chirurgie Plus, which welcomed surgeons from Iraq in 2013 and offers training to practitioners from a number of countries. For your support, a HUGE thank-you.
I am told that my book World Tour is still selling very well which, of course, gives me great pleasure. A good idea for a Christmas or New Year gift?
There have been ups and downs, things l might never have done if the people l love had not encouraged and supported me, all kinds of adventures that l wish for you too.
PS. I thought though the picture and the video enclosed would be a perfect way to usher in 2014, with thanks to my British heritage …