Scroll down for the English version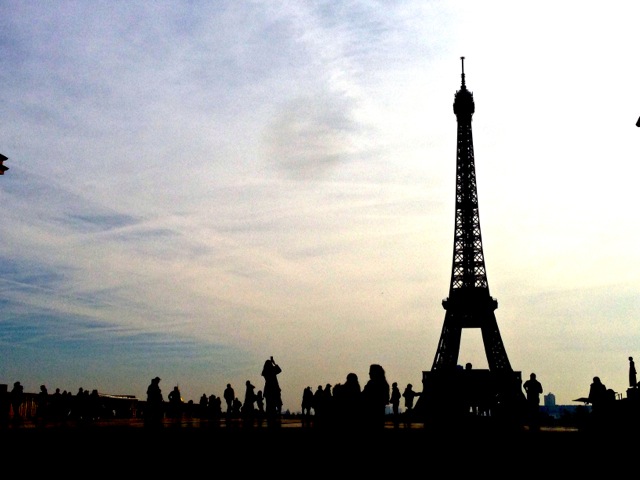 Je suis à Paris en ce moment, où le temps est magnifique. Il fait terriblement doux et, dans le Marais où j'habite, c'est comme être en vacances. Je voulais profiter de cette petite histoire parisienne pour vous montrer des lieux que j'aime (sur les photos) – entre autre le splendide hôtel de Lauzun, quai d'Anjou, et la nouvelle salle de lecture de la Bibliothèque Nationale de France qui vient d'être rénovée. Je vais aussi faire un peu de name-dropping en vous donnant des noms & adresses d'amis qu'il faut absolument que vous alliez voir si vous êtes ici : Sylvia Toledano (26 rue Danielle Casanova, à côté de la place Vendôme) créatrice bijoux extrêmement raffinés, Kin Liou (81 rue du Bac, tout près du Bon Marché – Sa ravissante boutique est toujours remplie de merveilles), et l'experte en photographies Viviane Esders, qui vous montrera des photos magnifiques, de Richard Avedon, Irving Penn, Mapplethorpe entre autre. Regardez son site internet sur Google si vous avez envie d'acheter des tirages exceptionnels ou assister à des ventes aux enchères à Drouot.
Cette semaine, j'ai terminé les premières corrections de mon nouveau livre, et je vais continuer à le faire la semaine prochaine, et la semaine d'après, et celle d'après et celle d'après… Il ne sort qu'à l'automne 2017 mais cette fois-ci, je voudrais partager quelques-unes des étapes de la réalisation avec vous. Quand on publie un livre, le timing a une énorme importance, alors j'ai décidé de commencer ce compte à rebours en votre compagnie et de vous emmener dès le début dans ce nouveau voyage.
J'ai aussi fait un peu de décoration chez moi, et suis allée à des signatures de livres chez Galignani – ma librairie préférée à Paris comme vous le savez déjà. Je vous recommande le nouveau livre de l'écrivaine Stéphanie des Horts sur Pamela Harriman. Stéphanie a un don vraiment unique pour raconter des histoires. Et aussi celui de Juliet Nicolson, la petite-fille de Vita Sackville-West, qui nous parle des femmes qui ont fait sa famille, du XIX siècle à aujourd'hui.
Je vous laisse avec quelques moments magiques qui ont fait cette semaine, et l'incroyable lumière de Paris.
PS : Pour d'autres moments, souvenirs et news, suivez-moi sur Facebook & Instagram.
N'hésitez pas à dire qui vous êtes ou à me laisser vos commentaires.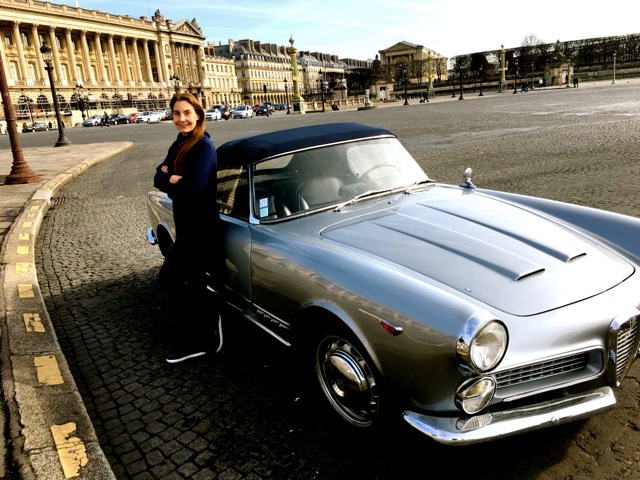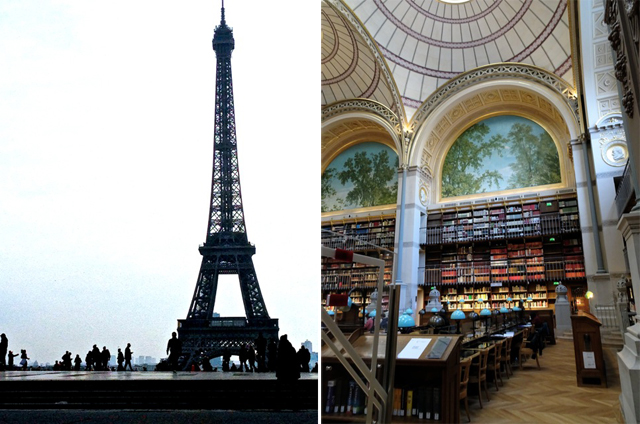 Paris – Timing & Moments
I'm in Paris at the moment and the weather is wonderful. It's so mild, and in the Marais, where I live, I feel as if I'm on holiday. I wanted to take the opportunity of these few words about Paris to show you some of the places I love (photos above) including the magnificent Hotel de Lauzun, Quai d'Anjou, and the newly renovated reading room at the French National Library. Also, to do a bit of name-dropping by giving you the names and addresses of friends that you simply must visit when you are next in Paris: Sylvia Toledano, an extremely refined jewellery designer (26 rue Danielle Casanova, just round the corner from Place de la Concorde), Kin Liou (81 rue du Bac, near the Bon Marché) whose little gem of a shop is always full of wonderful antiques and the photography expert Viviane Esders, who will show you superb photos by Richard Avedon, Irving Penn and Mapplethorpe among others. Check out her website if you are interested in purchasing limited editions or attending an auction at Drouot.
This week I've been finalising the first corrections of my new book, and will be continuing to do so next week, and the week after, and the week after that, and the week after that…as the book won't be published until Autumn 2017. So I would like to share with you some of the phases in this process. Timing is very important when publishing a book, so I decided to start the countdown in your company and take you with me right from the start on this new journey into time.
I've also been doing some decorating at home. And attending book signings at Galignini's – my preferred bookshop in Paris as you already know. I strongly recommend Stephanie des Horts' latest book about Pamela Harriman – Stephanie really has a gift for storytelling stories – and « A house full of Daughters » by Juliet Nicolson (Vita Sackville West's grand-daughter), describing some of the astonishing women in her family, from the 19th Century to date.
I leave you with a few magic moments from this week, including the incredible Paris light.
P.S: For other moments, other souvenirs, more news etc, you can follow me on Facebook & Instagram.
Don't hesitate to say who you are or leave me your comments.