Scroll down for the English version
La semaine dernière, mon attachée de presse m'a appelée pour me dire que les premiers livres étaient arrivés chez mon éditeur. Voilà ! MAP CITIES est terminé et prêt à partir. La sortie officielle est le 4 octobre (version française- Éditions du Chêne). Donc, comme pour chaque sortie de livre, j'ai signé les premiers exemplaires pour la presse en pensant à tous les gens qui m'ont aidée. Parce que que ce sont eux qu'il faut fêter et féliciter.
Alors MERCI à tous, d'avoir si merveilleusement matérialisé mes histoires et mes pensées. Le résultat est magnifique. Le livre raconte 23 histoires de villes mêlées à mes souvenirs. Paris, Los Angeles, Valparaiso, Cape Town, Londres, Babylone, Pompéi, entre autres… Pourquoi ai-je choisi d'inclure des villes aussi anciennes ? Parce que j'aime mélanger les genres, que ces cités ont des histoires fantastiques (je ne suis pas Ken Follett mais ça vous donne une idée de ce que je veux dire) et chacune a été une inspiration pour quelque chose de différent et d'unique – sans parler des cartes qui les accompagnent, toutes splendides. Certaines personnes voient les cités historiques comme des endroits morts, eh bien je peux vous dire que ces villes là, ne le sont pas. Ni les superbes cartes qui vont avec chaque histoire.
Pour ceux qui sont à Paris cet hiver, je signerai mon livres à la Librairie Galignani, rue de Rivoli. Alors si vous êtes du genre à acheter vos cadeaux de Noël très en avance, vous en aurez déjà un ! Ce sera TRÈS sympathique, TRÈS joyeux et TRÈS amical, et j'espère vraiment que vous pourrez venir. Je vous donnerai plus d'informations sur ce blog et aussi sur Facebook et Instagram.
Je vais aussi continuer à poster sur FB et IG des photos prises cet été. Je suis partie en Californie, à Montréal, dans le Vermont, le Connecticut, et à New-York (fatiguée, moi ?). C'était l'occasion de retrouver des amis que je n'avais pas vus depuis un moment, et je vais vous dire une chose : il faut le faire aussi souvent que possible, parce que rien n'est plus agréable que d'être autour d'une table, avec des gens que l'on aime et vous font passer un bon moment.
Enfin, comme vous le savez, je suis très impliquée dans l'association humanitaire de Bertrand, l'Association Chirurgie Plus, qui offre à des chirurgiens de pays défavorisés la possibilité d'apprendre d'autres techniques et de discuter avec leurs confrères parisiens dans le plus grands services hospitaliers. Nous recevons de chirurgiens de beaucoup de pays différents et ce mois-ci, c'est le tour d'une jeune femme chirurgien du Congo-Brazzaville, qui grâce à l'ACP, va passer le mois dans le service de chirurgie pédiatrique de l'hôpital Robert-Debré. Tout est sur notre page Facebook alors si vous voulez en savoir plus, inscrivez-vous!
Ce mois ÉTAIT aussi le mois du Chili, avec notre fête nationale le 18 septembre. Alors j'en profite pour dire Felices Fiestas Patrias a todos los Chilenos!
Voici quelques photos de cette semaine – et de l'été dernier. Si j'ai l'air très sérieuse, c'est… parce que je le suis. Du moins, quand je signe mes livres…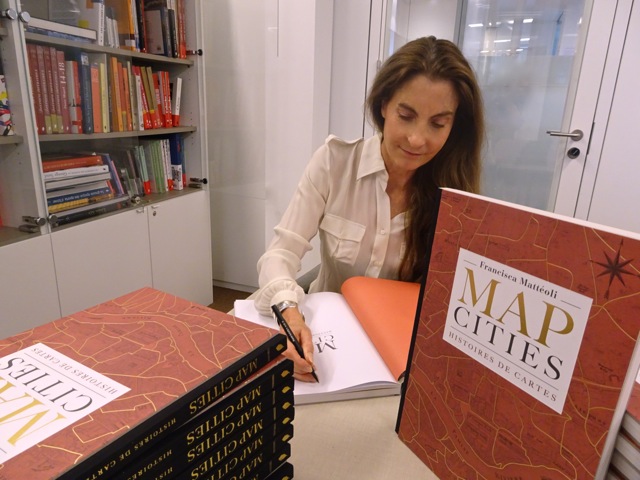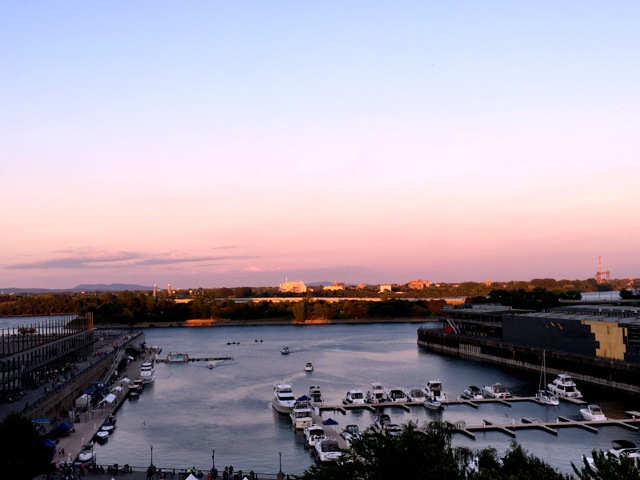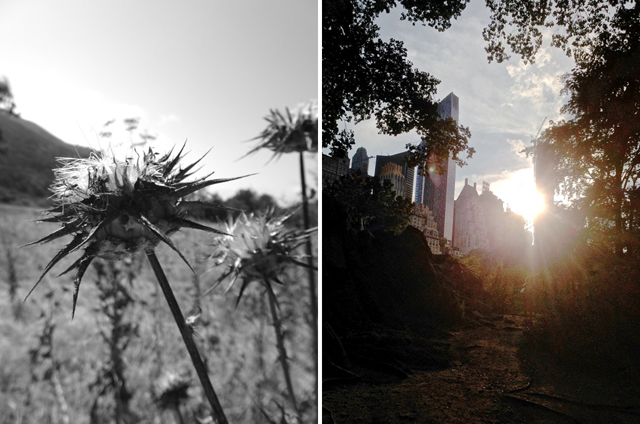 🇬🇧 My publicist called me last week to tell me that my publisher had received the first copies of my book. So there you go! MAP CITIES is finished and ready to go – the official launch is on October 4th (French version, Editions du Chêne). Hence, as I always do before each book launch, I went to sign these first copies for the Press this week and I thought about all the people who have helped me – because I figure that they are the ones who deserve to be thanked and congratulated.
So MEGA THANKS to everyone who has been instrumental in bringing my stories and my thoughts so wonderfully to life. The result is simply magnificent. MAP CITIES tells 23 tales of towns mixed with some of my own memories. Paris, Los Angeles, Valparaiso, Cape Town, London, Babylon, Pompeii, amongst others… Why did I include such ancient cities? Because I love mixing genres, because these cities have such amazing histories (I'm not Ken Follet but that should give you some idea of what I mean) and each of them inspired me with something different and unique – as well as with some magnificent maps. Some people think of historic cities as dead places. Well, let me tell you that these cities are definitely not dead! Nor are the amazing maps that go with each story.
If you are in Paris this winter, I will be signing my books at the Galignani Bookshop. So for everyone who likes to buy Christmas presents in advance, this is your chance to get your first one! It will be a VERY joyful, friendly and fun occasion, and I look forward very much to seeing you there. I will give you more information in this blog and on Facebook and Instagram.
I'll also continue posting photos taken this summer on FB and IG. I went to California, Montreal, Vermont, Connecticut and New-York (tired? – me?). This was an opportunity to meet up with friends I hadn't seen for quite a while and let me tell you that this is something we should all do as often as possible, because there is nothing better than to sit round a table with people you're fond of and with whom you always enjoy yourselves.
Last but not least, as you know, I'm very involved with Bertrand's humanitarian association, Chirurgie Plus (ACP+) that provides surgeons with the opportunity of learning other techniques and discussing them with their Parisian colleagues in some of the biggest and best French hospital services. We welcome surgeons from many different countries and this month it's the turn of a young female surgeon from Congo Brazzaville who will spend a month in the pediatric surgery unit at the Robert-Debré hospital, thanks to ACP. Full details are on our Facebook page, so if you would like to know more, do sign up!
This month was also a special month in Chile with our national holiday on September 18th. So, Felices Fiestas Patrias a todos los Chilenos!
Here are some photos taken during this week – and last summer. If I look quite serious, this is … because I was serious – at least when I'm signing my books…