Scroll down for the English version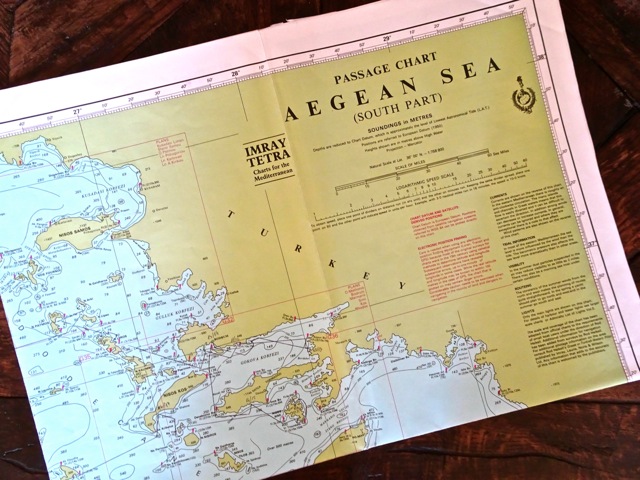 Ces jours-ci, comme vous le savez, je termine mon prochain livre, mais surtout, je pense à l'été qui arrive, aux différents étés que j'ai vécus – surtout à ceux qui m'ont laissé les souvenirs les plus mémorables.
Mon livre raconte des histoires de voyages (d'une nouvelle manière), mais avant de vous donner plus de détails, je voulais vous parler de ces étés qui m'ont rendue vraiment très heureuse, dans des endroits qui m'ont apporté une sérénité particulière.
Pendant longtemps, j'ai loué un bateau avec des amis, et à chaque fois, notre capitaine, Philippe, a tout fait pour rendre ces voyages extraordinaires. Nous avons navigué en Polynésie, Croatie, Grèce, Turquie, découvrant des coins cachés, des criques magnifiques, des petits ports ravissants où nous prenions l'apéritif et partions nous promener. Et chaque matin sur le bateau, Philippe venait nous voir avec sa carte pour nous parler des différents périples possibles. J'ai cette carte devant moi maintenant, et elle me fait toujours autant rêver. Quand je le regarde, je m'évade et j'oublie tout – alors la voici.
J'ai aussi des souvenirs magiques d'endroits comme le Brésil (un de mes pays favoris comme vous le savez), le Chili bien-sûr, la Californie, le Mexique, l'Angleterre, surtout la région des lacs et celle où on peut voir les superbes jardins anglais, les Highland Écossaises… Des pays et des régions que je vous recommande VRAIMENT de tout mon coeur.
Le titre de ce post vient d'une chanson de Van Morrison « Days Like This », qui lui a été inspirée par une phrase que disait sa mère pour lui remonter le moral quand il en avait besoin, suggérant qu'un jour meilleur était au coin de la rue. La chanson dit aussi qu'il ne faut pas prendre les bons moments pour acquis, ou quelque chose comme ça. Il m'a semblé que c'était le titre parfait pour ce post, car voyager, c'est aussi passer sans cesse d'un nouveau moment à un autre. Des moments qu'il faut chérir et garder précieusement pour s'en souvenir quand on en a besoin. J'ai beaucoup écouté cette chanson ces derniers temps sur le casque de mon ordinateur et je suis justement en train de sélectionner la musique que je vais emporter avec moi cet été. Je posterai ma playlist dès que j'aurai fini. J'ai aussi pensé qu'avec tout ce qui se passe dans le monde, la philosophie de cette chanson était terriblement d'actualité.
Mon livre maintenant! Je commencerai par dire que si vous voulez recevoir les invitations à mes signatures ou talks, n'hésitez pas à vous inscrire sur Facebook ou Instagram. Tout sera là dès que j'aurai plus de news et je serai vraiment heureuse de vous connaître. Ensuite, ce livre est différent parce que cette fois, je vais raconter des histoires plus personnelles. Elles se passeront dans des endroits que j'aime particulièrement, incluant des gens que je connais (très bien)… J'espère sincèrement que vous y découvrirez des situations et des endroits qui vous plairont.
Voilà pour aujourd'hui. Passez une formidable semaine. xx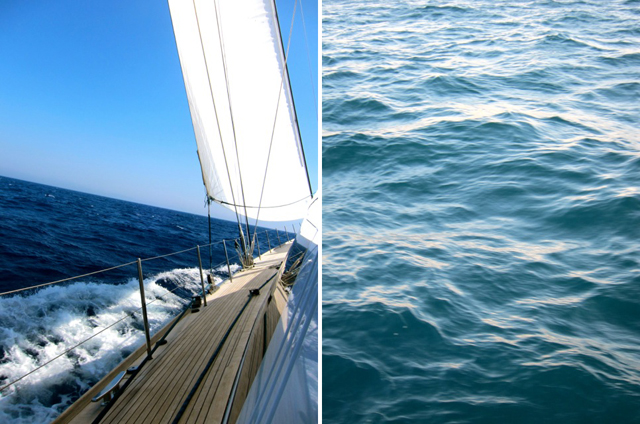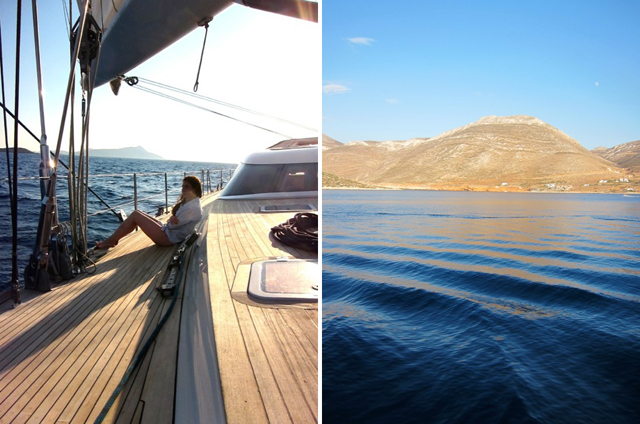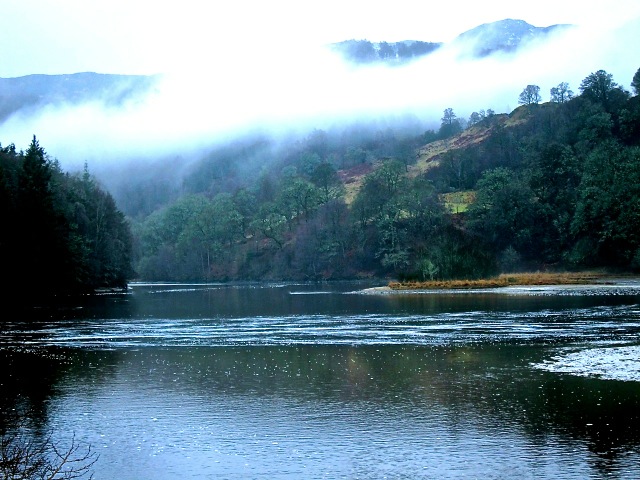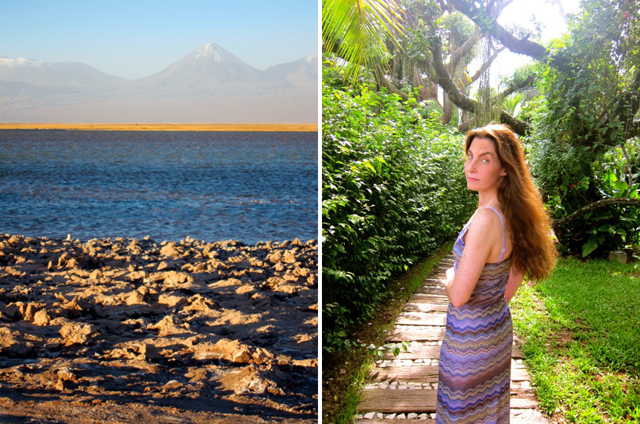 🇬🇧 As you know, I've been busy finishing my next book, but I've also been thinking about the summer and reminiscing about past summers I've had – particularly those that gave me the most vivid memories.
My book tells travel stories (in a new way) but before I give you any more information, I wanted to tell you about those summers that really made me very happy, in places that gave me a very special sense of tranquility.
For many years I rented a boat with friends and every time, our Captain, Philippe, did everything he could to make each voyage truly exceptional. We sailed to Polynesia, Croatia, Greece, and Turkey, discovering hidden places, magnificent creeks, stunning little ports where we had an aperitif and went for a walk. Every morning on the boat, Philip came to see us with his map to talk about all the different possibilities available. I've got this map in front of me right now and it still makes me dream as much as ever. When I look at it, I escape far away and forget everything else – so here it is.
I've also got many magical memories of countries like Brazil (one of my favorites, as you know), Chile – of course, California, Mexico, Great Britain – particularly the Lake District, the parts where those wonderful English gardens can be discovered, and the Scottish Highlands. Countries and places that I really can wholeheartedly recommend you visit.
The title of this blog post is a song by Van Morrison, inspired by the phrase his mother always said to him to whenever he needed encouragement, implying better days lay ahead. The song also suggests that it's best not to take the good times for granted and « remember there'll be days like this ». I thought this was the perfect title for this blog post, because travel is also all about continually moving on from one new moment to another. Precious moments to cherish and remember when needed. I've been listening to this song quite a lot recently with my computer headphones, while choosing music to take with me this summer and in the context of everything that's happening in the world today, the philosophy of this song seems to me to be particularly relevant. I'll post my playlist as soon as it's finished.
Now about my book! I will begin by mentioning that if you'd like to receive invitations to any of my book signings or talks, please don't hesitate to sign up on Facebook or Instagram as everything will be posted there as soon as the news is released and I'll really would like to meet you. Especially as this book is different because the stories are more personal. Tales of places that I'm particularly fond of, including people I know (very well). I sincerely hope that you'll also discover places and situations you really like.
That's all for today. Have a great week. xx