Scroll down for the English version
Magnifique, vous ne trouvez pas ? Aujourd'hui est le jour. MAP CITIES est là (en français, d'abord – Éditions du Chêne). J'espère que vous l'aimerez !
Le livre est disponible sur Amazon.fr, Fnac.com et dans toutes les bonnes librairies.
Pour toute demande media concernant MAP CITIES/HISTOIRES DE CARTES, merci de contacter Alexandra Diaconu.
Vous pouvez avoir plus détails sur Facebook et Instagram…
* J'adore la couverture.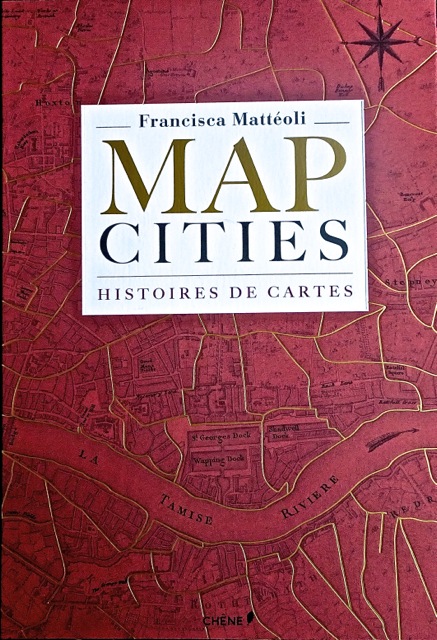 🇬🇧 Beautiful, don't you think ? Today's the day. MAP CITIES is here (in French first – Éditions du Chêne). I hope you like it!
The book is available in French first, on Amazon.fr, Fnac.com and wherever else books are sold in French.
For media inquiries about MAP CITIES/HISTOIRES DE CARTES, please contact Alexandra Diaconu, Legato Agency.
You can see more details on Facebook and Instagram…
* I love the cover.