Scroll down for the English version
J'ai beaucoup réfléchis aux histoires et aux destinations que voulais dans mon nouveau livre; J'avais envie de faire quelque chose de différent en montrant des villes que j'ai découvertes, pour certaines, récemment. Comme Montreal et Le Cap, deux villes superbes, incroyablement vivantes, chacune à leur manière. J'ai toujours été une créature du monde. Je suis née au Chili, de père Chilien et mère Ecossaise, j'ai vécu au Brésil, je suis maintenant installée en France – Alors pendant la plus grande partie de ma vie, j'ai cherché des endroits qui combinent, comme moi, différentes cultures et identités. Le Cap est certainement dans ce cas, et Montréal est une ville totalement internationale et cosmopolite; Les deux ont un passé incroyable, sont multiculturelles, et c'était quelque chose que je voulais dans mon livre.
Julien Guerrier, responsable des Editions Louis Vuitton m'avait parlé de l'Afrique du Sud, et d'autres amis m'avaient aussi raconté leurs voyages; Cela m'a donné très envie d'y aller. Ce que nous avons fait, Bertrand et moi, il y a un an. Quant à Montréal, elle faisait partie de notre aventure de l'été dernier, après Los Angeles et Carmel, et avant New-York. Nous avons prit une voiture pour descendre de Montréal à New-York en passant par le Vermont, un autre endroit magnifique – Mais ça, je le réserve pour une autre fois.
J'ai gardé de Montréal le souvenir d'une ville jeune, dynamique, sans cesse en mouvement, où il se passait toujours quelque chose, même tard le soir, quand dans d'autres villes tout est fermé et qu'il n'y a plus personne dans les rues. Montréal ne connait pas l'ennui! Dans la vieille ville, les cafés sont toujours remplis de monde, et on a installé un système d'illumination dans les rues pour faire ressortir la splendide architecture la nuit. C'était vraiment très beau. Nous sommes descendus à l'Auberge du Vieux Port, une autre très belle découverte que je vous recommande. Le Cap est une ville totalement différente évidemment, avec une identité très forte, et je voulais vraiment parler de son histoire humaine. C'était l'occasion d'écrire sur une ville non seulement superbe mais aussi incroyablement émouvante. Je suis très heureuse d'avoir inclus dans mon livre ces deux villes si différentes, qui je pense, font aussi voir le monde différemment. Tous les détails de mon voyage en Afrique du Sud sont sur ce blog.
Voilà pour aujourd'hui. A noter : Je signerai mon livre à la librairie Galignani, 224 rue de Rivoli, le 21 Novembre de 19h à 21h. J'espère vous y voir !
Map Cities est disponible entre autre ici – Fnac, Amazon et à la ravissante librairie Albertine à New-York…
Pour toute information média concernant Map Cities (Editions du Chêne), merci de contacter Alexandra Diaconu.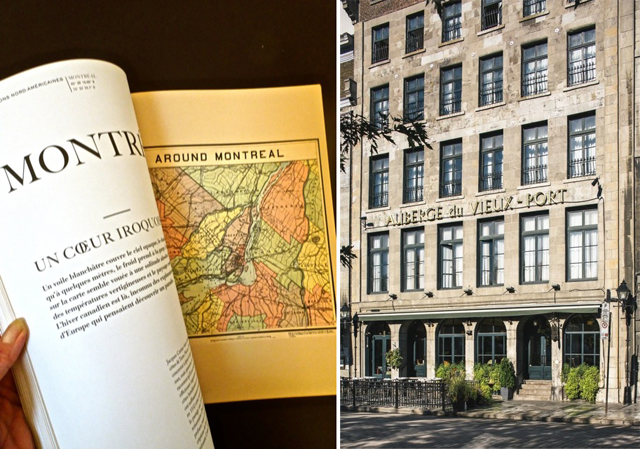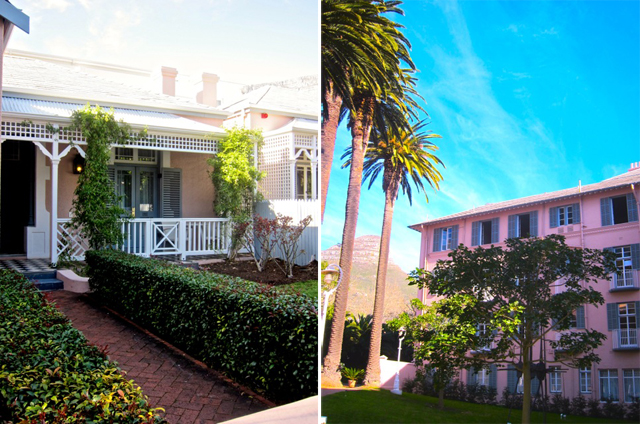 Two places to visit from my new travel book
I spent quite a lot of time thinking about which stories and which places I wanted to include in my new book because I wanted to do something different by presenting towns and cities that I've discovered – some of them only recently. Such as Montreal and Cap Town, two wonderful places that are so incredibly alive, each in their own way. I've always been something of a global creature: Born in Chile to parents from Chile and Scotland, I lived in Brazil although I now live in France—So, for much of my life, I've been looking for global places that combine, like myself, diverse cultures and identities. Cape Town certainly does that, and Montreal is truly an international and cosmopolitan city. Both have an amazing past, are multicultural, and that was something I really wanted in my book.
Julien Guerrier, Head of Louis Vuitton Publications had told me about South Africa, followed by other friends talking about their trips there. Hence I really wanted to go there and that is just what we did, Bertrand and I, last year. We included Montréal as part of our adventures last summer, after Los Angeles and Carmel, but before New York. Driving from Montréal to New York via Vermont – another magnificent place – but I'm keeping it for another time.
When I think of Montréal, I remember a young, dynamic city, always in motion. Somewhere where something is always happening, even late at night at a time when, in other cities, everything is closed and there's nobody on the streets. Montréal doesn't do boredom! The cafés in the old part of the city are always full and lighting has been installed to illuminate the splendid architecture at night – the result is quite stunning. We stayed at the Hôtel du Vieux Port, another great discovery that I can strongly recommend.
Cape Town is completely different of course, but as it has a very strong identity, I really wanted to include something about its human history. A chance to write about a city that is as magnificent as it is moving. I'm very pleased to have included two cities that are so different in my book, and I think that this can really help us to look at the world in a different way. You'll find my trip to South Africa in this blog.
So there you are for today. If you are in Paris at the end of November, I'm doing a book signing in the gorgeous Galignani bookshop, 224 rue de Rivoli, on November 21 – 7.00/9.00 PM. Hope to see you there!
Map Cities is available at Fnac, Amazon and at the beautiful Albertine bookstore in New-York…
For media enquiries about Map Cities (Editions du Chêne), please contact Alexandra Diaconu.