Scroll down for the English version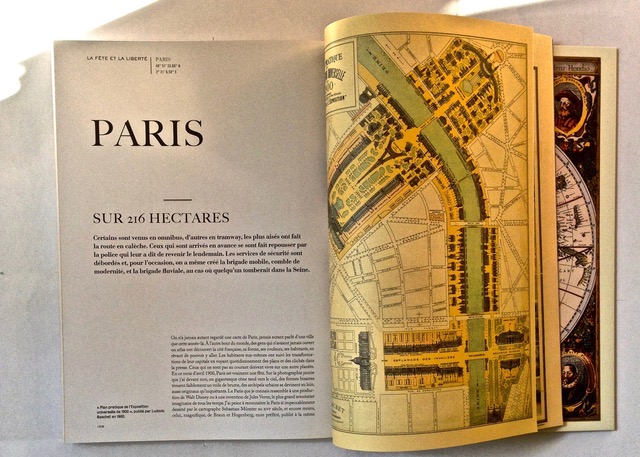 L'autre jour, je suis passée devant l'hôtel du Louvre où j'ai vécu en arrivant à Paris avec ma famille et j'ai vu qu'il était en train d'être rénové. Ah… Je suis sûre que le nouvel hôtel sera très beau (je l'espère, en tout cas) mais j'ai soudain pensé au fait que mes souvenirs auront disparu et que cet endroit ne sera plus jamais comme je l'ai connu. Cela m'a aussi fait penser à tout ce qui change dans la vie, se transforme ou disparait tout simplement – et comme les voyages nous aident à supporter ça. Quand je vais à New-York, par exemple, que je vois qu'FAO Schwarz n'existe plus, qu'un restaurant que j'aimais est devenu une boutique, j'arrive à accepter ces changements parce que l'esprit de la ville est toujours là. Et je me dis que c'est finalement le plus important.
C'est pareil pour Paris. La rue de Rivoli où je me promenais avec ma grand-mère est presque la même, l'hôtel Brighton, où elle a aussi habité a été « rafraîchi » mais est toujours là, Angelina où nous allions prendre le thé, aussi. Et évidement, le musée du Louvre et le Jardin des Tuileries. Comme à New-York, c'est cet « esprit » parisien que j'aime, plus que ce que je peux voir. Comme j'aime l'esprit Sud-Américain, l'esprit Ecossais, l'esprit Carioca. La vie et le monde changent, mais on garde en soi l'âme des lieux qui nous ont donné de beaux souvenirs.
Vous allez me dire que ce post est très nostalgique, mais j'avais envie de partager ça avec vous, parce que nous avons tous des moments où nous regrettons ce que nous avons connu. En écrivant cette petite note, je pense au Musée de l'Orangerie, au restaurant Robert et Louise (rue Vieille du Temple), à rue Elzevir dans le Marais, au Train Bleu, à des librairies comme Galignani, et à mes amis parisiens qui eux, ne changent pas !
Je signale au passage que mon blog est rempli d'histoires sur Paris, qu'il y a une très belle vidéo sur mon livre sur Vimeo (rien à voir avec le sujet), que vous pouvez toujours (je sais, je me répète) vous inscrire sur la page Facebook de notre association Chirurgie Plus, et qu'un des grands plaisirs de mon métier est de rencontrer des gens (lecteurs, éditeurs, journalistes, amis) qui sont toujours enthousiastes de me parler des pays où je vais et où ils vivent. Je vous remercie tous et vous souhaite une belle journée.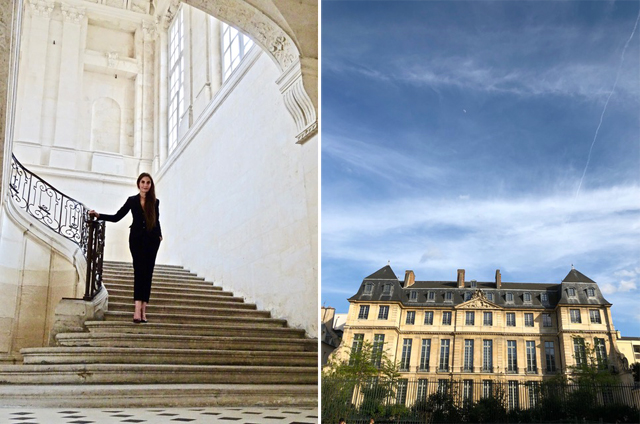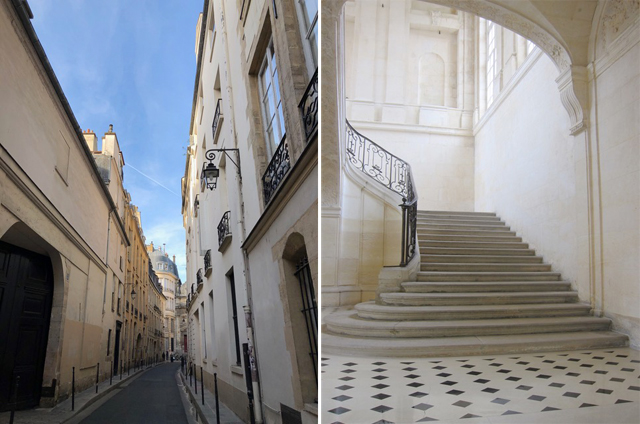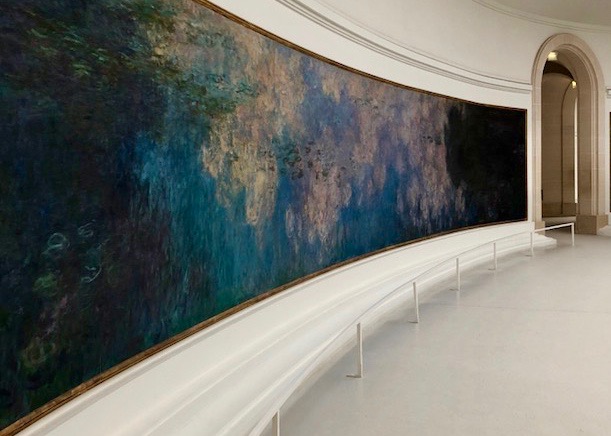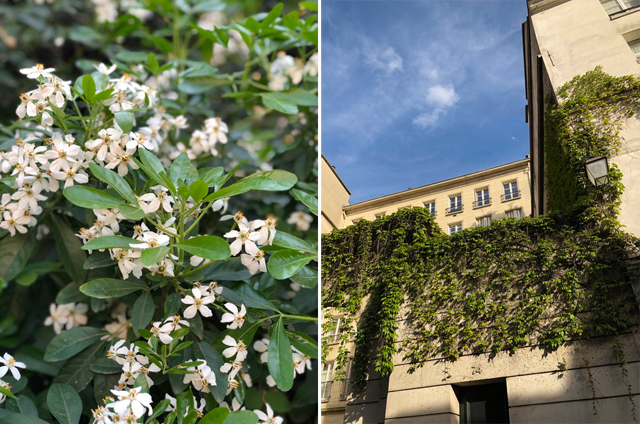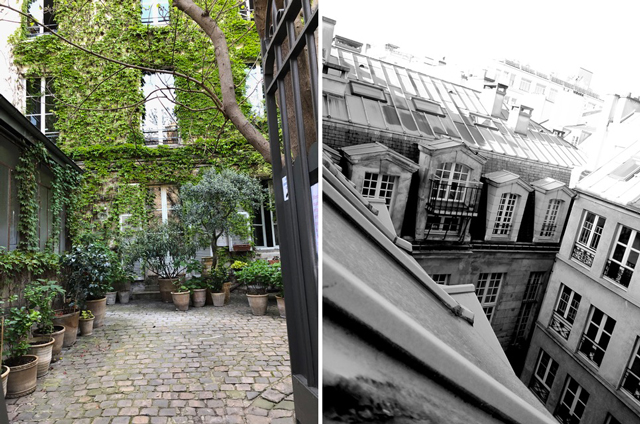 Paris – Yesterday, today, tomorrow
🇬🇧 As I was walking past the Louvre Hotel the other day (the place where my family and I lived when we first arrived in Paris), I saw that it was being renovated. Ah… I am sure that the new hotel will be very attractive (I hope so, anyway), but I suddenly thought about the fact that all my memories would disappear and that this hotel would no longer be the place I once knew.This also made me think of all the things in life that change, are transformed or simply disappear – and how travel helps to make this bearable. However, when I go to New York nowadays, although I know that FAO Schwarz is no longer there or that a restaurant I liked is now a shop, yet I can accept these changes because the spirit of the city is still alive. So I think to myself that this is the most important thing at the end of the day.
It's the same with Paris. For example, rue de Rivoli where I used to walk with my grandmother, is the same. The Brighton Hotel, where my grandmother also lived, is still there, although it has been updated. The same applies to Angelina where we used to go for tea. And of course, the Louvre and the Tuileries gardens. Just like New-York, it is the spirit of Paris that I am so fond of, much more than anything specific that I might be able to see. How I love the spirit of South America, of Scotland, the spirit of Carioca. Life and the world are changing but the soul of places that have given us wonderful memories will always remain with us.
You may think that this post is pretty nostalgic, and this is because I really wanted to share this with you, because we all have moments in our life when we might regret the passing of things we used to know.While writing these words, I'm thinking about the Musée de l'Orangerie, the Robert & Louise restaurant, rue Elzevir, the Marais, the fantastic Train Bleu, bookshops like Galignani as well as my friends who, for me, represent Paris… but who never change!
I should also like to mention, in passing, that my blog is full of stories about Paris, that there is a great video about my book on Vimeo (nothing to do with the subject), that you can sign up (I know, I'm repeating myself) to the Association's Facebook page and that one of the greatest pleasures in my job is meeting people (readers, editors, journalists, friends) who are always so enthusiastic when telling me something about the countries I'm going to visit and where they themselves live. Thank you everyone for everything and I sincerely wish you a wonderful day.