Scroll down for the English version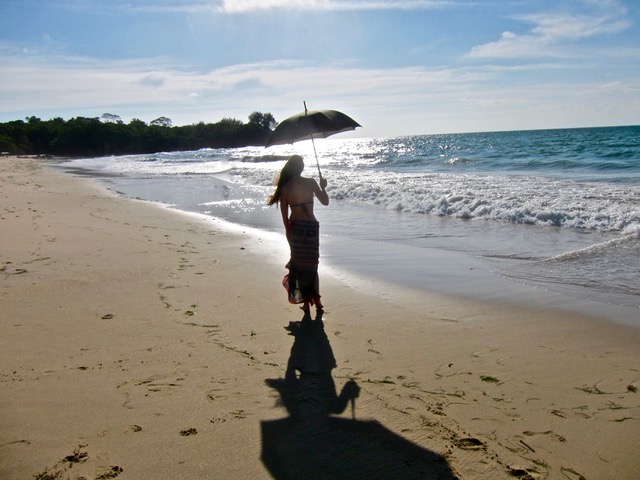 Bon, pas vraiment, mais on peut rêver… On doit rêver. C'est ce que j'ai toujours essayé d'offrir dans mes livres. De l'évasion, de l'émotion, de la découverte, et surtout, du rêve. Un moment hors du temps, hors du quotidien, qui emporte vers les pays lointains, des lieux étranges, sur des mers déchainées ou merveilleusement paisibles, à l'assaut d'un monde qui nous rappelle des souvenirs d'enfance, à travers des paysages qui j'espère émeuvent, font sourire, donnent envie de s'envoler dans les airs comme sur un tapis volant.

Je pense aux librairies qui vont réouvrir ces jours-ci – en prenant toutes les précautions nécessaires bien-sûr… Galignani où vous devez vous précipiter si vous êtes à Paris, avec son univers magique, dans tous les sens du terme, son équipe, ses livres en français et anglais, l'espoir qu'ils nous donnent en l'avenir. Persephone books, John Sandoe, Daunt books, à Londres, toutes magnifiques à mes yeux. Strand à New York, avec son océan d'ouvrages et son ambiance incroyable.The Last Bookstore à Los Angeles et son labyrinth drôle, poétique, qui à ce jour, n'a été supplanté par aucun autre. La Livraria da Travessa à Rio, vraiment maravilhosa. Et à Buenos Aires, El Ateneo, l'ancien théâtre devenu une librairie fabuleuse… Pendant cette quarantaine, leurs équipes se sont démenées pour qu'elles continuent à exister. Je les remercie pour ça (et pas seulement parce que la plupart vendent mes livres !).

Pendant cette période étrange, inquiétante, imprévisible, beaucoup d'entre nous ont vu leurs plans, petits ou grands, bouleversés. Beaucoup d'amis écrivains n'ont rien écrit. Quel que soit le pays où nous habitons, quelque soit notre occupation habituelle, nous avons tous répété les mêmes gestes domestiques, fait les mêmes choses chaque jour, inventant un autre forme de travail. Dans le futur, nous allons tous expérimenter des restrictions dans nos vies. Mais je reste optimiste. J'ai la chance de ne pas avoir à penser comment je vais payer ma nourriture, je sais que mon existence est un rêve comparée à d'autres, même avec les difficultés qu'elle comporte. Et plus que jamais, je pense qu'écrire des histoires qui font s'évader est essentiel dans la vie. Et que nous allons en avoir sacrément besoin…

Portez-vous bien, chers amis.

Well, not really, but we can always dream…. Indeed we must dream. It is what l have always tried to offer in my books. Evasion, emotion, discovery and above all, dreams. Out of the present, out of everyday life, to faraway countries and strange places, over stormy or marvelously calm seas, to the portals of a world that brings back childhood memories with landscapes that are moving, make us smile, make us want to go there on a flying carpet.

I'm thinking of the bookshops that are re-opening in France these days… taking all the necessary precautions of course. If you are in Paris you must go to Galignani with its magic universe, in all senses of the word. The staff, the books in French and English, the hope this gives us for the future. As well as all the others…Persephone books, John Sandoe, Daunt books in London, all wonderful in my opinion. Strand in New York, with its ocean works and incredible atmosphere. The Last Book Store in Los Angeles with its strange poetic labyrinth that until now, has never been supplanted by any other. Livraria da Travessa in Rio, really maravilhosa, and in Buenos Aires the Ateneo theatre, now a fabulous bookshop. During the lockdown, their staff have succeeded in keeping them alive, for which I am very thankful (and not just because most of them sell my books!)

Throughout this strange, disquieting and unpredictable period many of us have seen our plans , big or small, overturned. Many writer friends have dried up. No matter which country we live in , whatever our normal occupations are, we have all repeated the same domestic chores, done the same things every day, creating another kind of occupation. In the future we will all experience restrictions in our lives. But l am optimistic. I am lucky not to have to worry about paying for food and I know that my life is a dream compared to that of many others, even though there are some difficulties. And l believe more than ever that writing stories to help us to dream is essential. And that we are going to need it badly…

Stay safe, dear friends.