Scroll down for the English version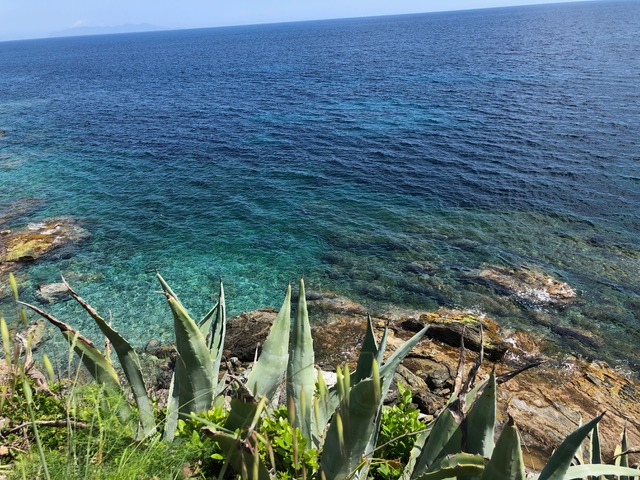 J'ai toujours pensé que nos racines étaient un bien précieux qu'il fallait préserver, alors il a quelques jours, nous avons décidés de retourner en Corse, d'où vient la famille Bertrand. Après tous nos voyages au Chili et en Ecosse, il était temps! Je crois aussi que nous gardons tous en nous le lieu d'où nous venons. Ce voyage (comme mon retour au Chili et en Ecosse il y a plusieurs années) me l'a encore confirmé, si besoin était…
Bertrand est originaire de Venaco, un superbe village dans le nord, près de Corte. Cette partie de la Corse est moins connue que le sud (sans doute parce que plus sauvage), mais pour moi, elle est beaucoup plus magique. La preuve : notre hôtel. Si vous lisez ce blog (et mes livres) vous savez que je préfère les lieux atypiques, particulièrement les maisons de famille secrètes. Des endroits où on ne vous propose pas dix oreillers et un Spa ultra moderne (comme il y en a tant dans le monde) mais où on va me recevoir d'une manière différente; Vous savez aussi que j'aime rencontrer les habitants et les propriétaires avec lesquels je vais apprendre des choses. J'ai donc cherché un endroit qui ne soit pas un « hôtel classique », et j'ai trouvé le Palazzu Nicrosi, « une Maison d'Américains » comme on dit ici parce qu'elles ont été construites par les Corses qui sont rentrés chez eux après être partis en Amérique (et ailleurs), principalement au XIX e siècle. J'y ai trouvé tout ce qui fait pour moi « l'hôtel » idéal (même s'il s'agit d'un B&B de luxe). Une maison de famille élégante, historique, merveilleusement entretenue, cachée dans un cadre extraordinaire. Un accueil qui n'est pas apprit dans une école hôtelière. Paul et Aline Saladini (décoratrice magique) descendent de la famille qui a bâti la maison et s'occupent de tout. L'ambiance est luxueuse et simple. Et plus important, elle n'est surtout pas parfaite !
Bien-sûr nous sommes allés à Venaco. Nous avons vu les petits villages, les plages secrètes, les rivières sauvages, les chemins entre mer et montagne. Nous avions loué une voiture à l'aéroport d'Ajaccio – l'option idéale pour aller d'un village à l'autre et grimper jusqu'à notre « hôtel » ! Et nous avons replongé dans l'histoire de Bertrand en re-découvrant la Corse.
Mes endroits préférés sont ci-dessous. Vous en trouverez d'autres sur mon compte Instagram et sur mon site officiel. Et pour la Corse, vous pouvez bien-sûr demander aussi à Paul Saladini…
L'Auberge du Chat qui pêche (Canari), Restaurant Le Pirate (Erbalunga), La Sassa (Nonza), Restaurant Auberge du Pêcheur (St Florent), Le Vieux Moulin, (Centuri), La Corniche (San Martino di Lota).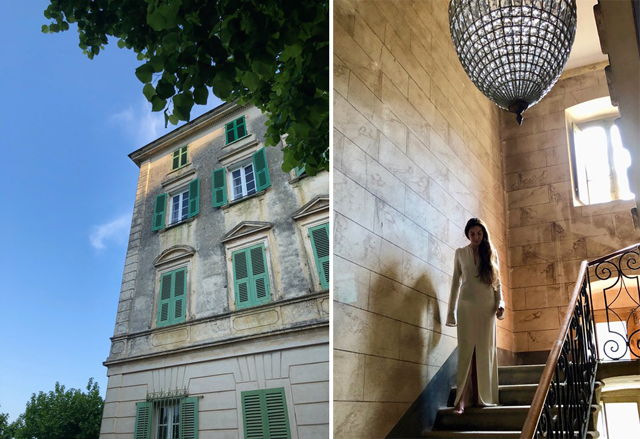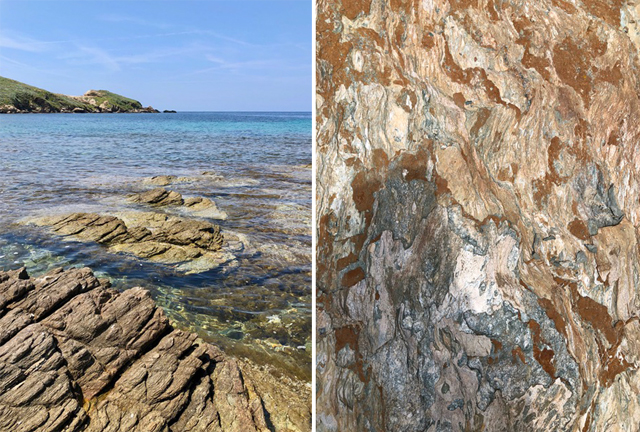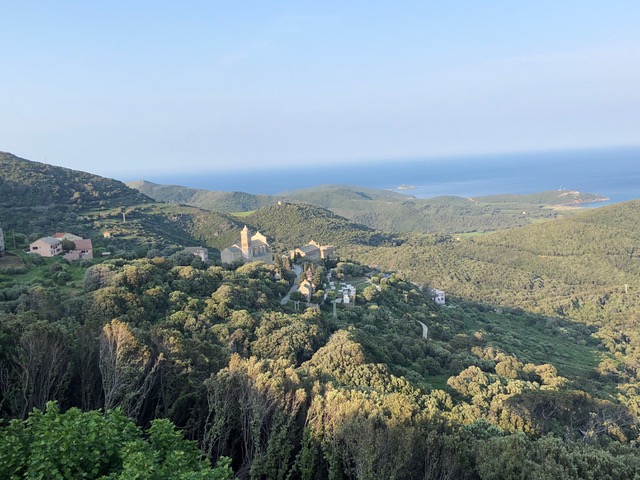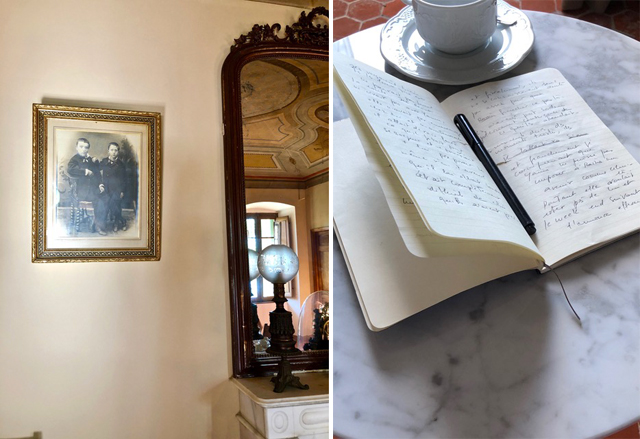 France, Corsica – Going back and other things
🇬🇧 I've always thought that our roots are precious and that we should keep hold of them. So, a few days ago we decided to return to Corsica, as this is where Bertrand's family come from. After all our trips to Chile and Scotland, it was definitely time!I believe that we are shaped by the place we come from. This journey (in the same way as my return to Chile and Scotland a few years ago) confirmed this for me yet again… if need be…
Bertrand comes from Venaco, a beautiful hillside village in the north, near Corte. This part of Corsica is not as well known as the south (probably because it is more remote), but for me, it is so much more enchanting. To prove it: our hotel! As many of you know if you read this blog (and my books), I prefer atypical places and I am especially fond of private and secluded family houses. Places where you won't get ten pillows or an ultra modern spa (there are so many places in the world that do this). Places where I will get a completely different sort of welcome. You also know that I love to meet the locals and the owners – from whom I always learn so much. So I looked for somewhere that wasn't a « classic hotel » and I discovered the Palazzu Nicrosi, one of the « Maisons d'Américains – American homes » as they are called here, because they were built by Corsicans on their return home from America (and elsewhere), particularly in the 19th Century. I found everything here that, for me, represents the perfect « hotel » (even if it is in fact a Luxury Bed & Breakfast). An elegant and historical family home, beautifully looked after, tucked away in an extraordinary setting. And the way in which we were welcomed was not something that was learnt in any Catering School. Paul and Aline Saladini (a wonderful interior designer) are descendants of the family who originally built the house and they look after everything. The atmosphere is both luxurious and unpretentious but, most importantly, not perfect!
Of course we visited Venaco. And of course we were completely dazzled by the heavenly little villages, the secret beaches, the wild untamed rivers and the paths between sea and mountain. We rented a car at Ajaccio airport – the perfect way to travel from one village to the other and also to « climb up » to our « hotel »! In a nutshell, we threw ourselves into the history of Bertrand's family by rediscovering Corsica.
Here are some of my favourite places (see above). Others are on Instagram and on my website. And of course, concerning Corsica, you can always ask Paul Saladini.