Scroll down for the English version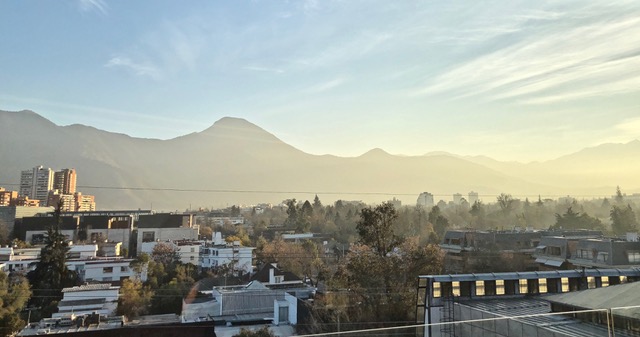 Cet été, je suis retournée au Chili et cela m'a fait une joie immense d'être à nouveau chez moi. J'ai passé quelques jours à Santiago (pour commencer), une ville que je redécouvre à chaque fois que j'y vais, et comme on me demande souvent mes adresses, je vous en donne quelques-unes ici. On parle souvent de Santiago comme d'une ville de passage pour ceux qui vont en Patagonie ou ailleurs dans le pays, mais je conseille vraiment d'y rester deux ou trois jours parce qu'elle montre bien la formidable énergie positive du Chili. Pour vous donner un exemple, l'architecte de Santiago, Alejandro Aravena, a reçu en 2016 le célèbre prix Pritzker, et beaucoup d'autres, depuis. Cela vous donne une idée de ce que vous pourrez trouver ici, rien que du point de vue architectural. Ça, mêlé à l'ambiance ancienne, même nostalgique de certains quartiers, compose une ville surprenante qui m'émeut toujours. Cette fois, j'ai choisi de rester dans un boutique-hôtel ravissant du Barrio Lastarria – qui ressemble au quartier du Marais ou à Notting Hill. De là, vous pouvez aller dans beaucoup d'autres endroits intéressants à pied.
J'aime aussi beaucoup le quartier de Vitacura, parce que c'est calme, élégant, et un peu européen avec toutes les belles petites maisons privées. Mais ce qui me fait vraiment le plus plaisir quand je suis à Santiago, c'est d'aller dans un bistrot avec mes amis, et commander des empanadas avec un bon pisco sour (mon père était un spécialiste du pisco sour!). Ça, pour moi, c'est vraiment le Chili.
Pour finir, je dirai que je suis très fière de tout ce que mon pays a accompli. Il n'arrête pas d'évoluer, de bouger, de se transformer en mieux, ce qui est très excitant et donne pour moi un charme très particulier à Santiago. Et voici quelques photos que j'aime pour le prouver (& Muchas Gracias à mon ami Jean-Paul pour ses suggestions et son immense disponibilité).
PS : Sur les dernière photos, moi au Chili à 5 ou 6 ans, et aujourd'hui…
Mes adresses : Lastarria Boutique Hotel, Restaurant/bar Liguria Lastarria, Temple Baha'i de Sudamérica, Torres Siameses d'Alejandro Aravena (Vincuña Mc Kenna 4860, Santiago), Museo Chileno de Arte Precolombiano (Bandera 361), Centro Artesanal Los Dominicos (shopping…), Licantai Artesanía Chilena (beautiful souvenirs – Mall Vivo Los Trapenses + Aeropuerto Internacional de Santiago), Hosteria Doña Tina (Lo Barnechea- wonderful historic restaurant- Dona Tina started her career more than 40 years ago…), Librería Ulises (José Victorino Lastarria 70).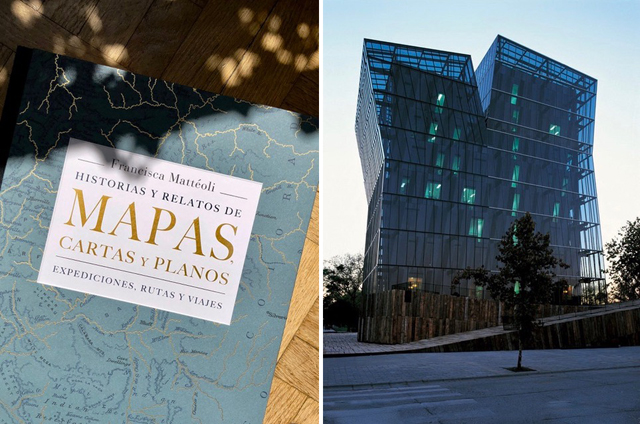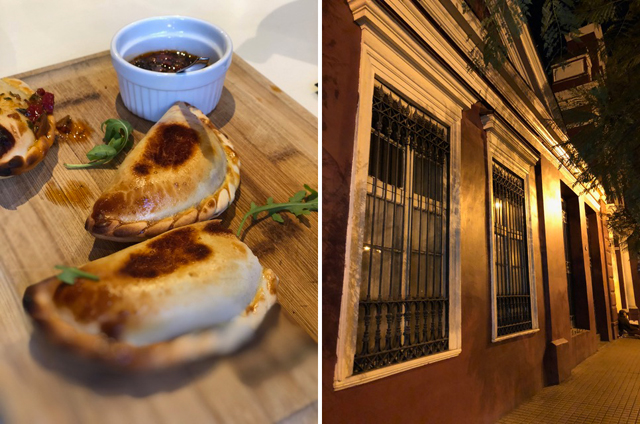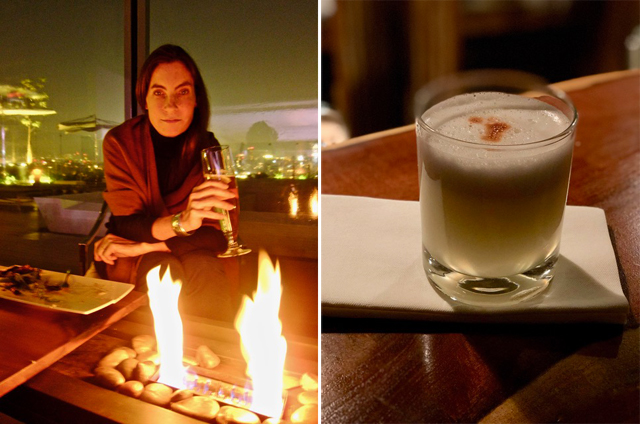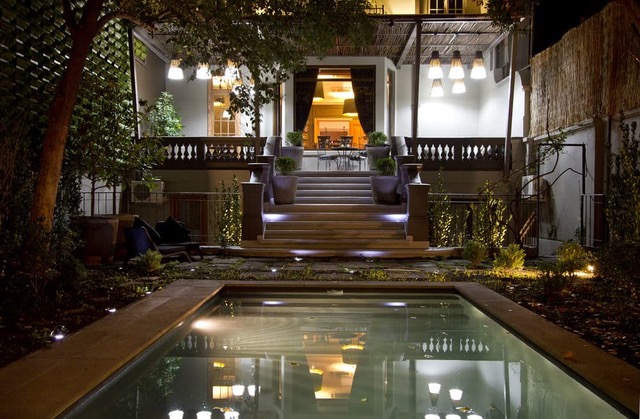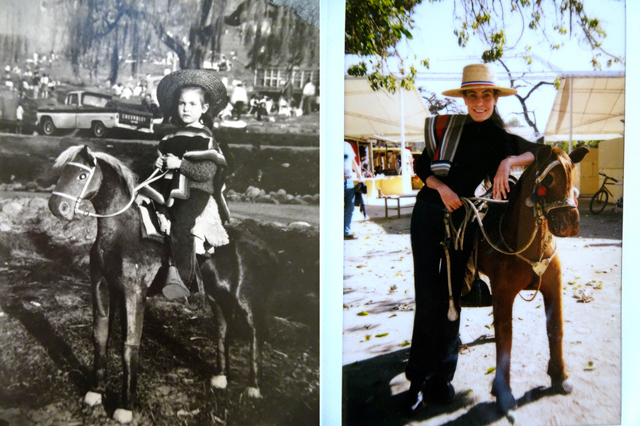 🇬🇧 I returned to Chile this summer and I was so happy to be «home» again. I spent a few days in Santiago (to begin with), a city that I re-discover every time I go there, and as I'm often asked for addresses,I'm including some here. People often think of Santiago as being just a city that people pass through on their way to Patagonia or elsewhere in Chile. But I really do recommend spending two or three days there, because Santiago is a fine example of all the positive energy that is prevalent in Chile today. For example, did you know that one of Santiago's architects, Alejandro Aravena, was awarded the famous Pritzker prize and has recently received yet another award. This will give you some idea of what you might expect to find here, and that's only the architecture.. The mix of all this with the ambiance of past times (and even a touch of nostalgia) in some neighborhoods, is what makes Santiago a city that is so full of surprises and never fails to move me. This time I stayed in a lovely little boutique hotel in the Bohemian quarter of Lastaria – it's a bit like the Marais or Notting Hill. And from there you can easily visit many other interesting places on foot.
I also liked the smart neighborhood Vitacura very much, because it's serene and elegant (and somewhat European with all its beautiful little houses). As I write this blog, I realise that I haven't mentioned the thing that gives me the most pleasure when I'm in Santiago… and that's going to a bistro with friends and ordering empanadas with a good pisco sour(my father was a pisco sour specialist!) This really is what Chile is all about.
Finally, I would like to say that I am very proud of everything that my country has accomplished. It hasn't stopped evolving and moving forward, something that is very exciting and gives a very special charm, in my view, to the city. So here are some of my favorite photos to prove it (& Muchas Gracias to my friend Jean-Paul for his suggestions and immense availability).
PS: On the last pictures; me, in Chile at 5 or 6 years old, and today…