Scroll down for the English version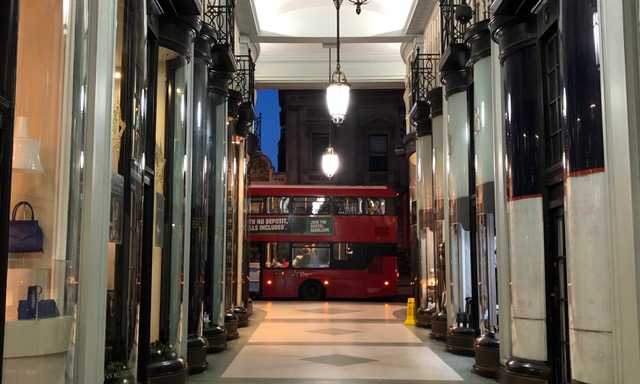 Notre soirée pour l'Association Chirurgie Plus a eu lieu en octobre dernier et je voulais VRAIMENT vous remercier d'avoir été avec nous, d'une manière ou d'un autre, encore cette année.
L'hôtel Le Meurice a magnifiquement organisé les choses, comme ils le font avec une exceptionnelle fidélité depuis les débuts de l'Association. Nous étions ravis d'avoir avec nous Les Délices de Fa, un fantastique traiteur brésilien qui a préparé des caipirinhas et des salgadinhos divins. Encore une fois, les plus grandes marques de luxe nous ont soutenus avec des cadeaux exceptionnels pour notre tombola. L'agence Florence Doré était là aussi, avec ses formidables hôtesses. Elles ont vendu encore plus de tickets que l'année dernière ! Une superbe vidéo à l'entrée de la salle a montré tous nos résultats depuis dix ans…
Il est impossible de nommer tout le monde, mais sachez que votre participation, qu'elle qu'elle ai été, va permettre d'offrir une meilleure formation à des chirurgiens d'une dizaine de pays défavorisés pendant une année. Ceux-ci vont rentrer chez eux avec une connaissance pratique, immédiatement utile pour eux, qui va tout aussi immédiatement sauver des vies. Une connaissance qui pourrait aussi sauver notre vie, ou celle d'un proche, lors d'un voyage d'ailleurs.

Maintenant, je suis retournée à mon prochain livre. Tout ce que je peux dire c'est qu'il avance (j'en profite pour remercier aussi tous ceux qui aiment ce que je fais et m'encouragent chaque jour. J'ai de la chance, et je le sais).

J'étais aussi à Londres la semaine dernière. J'ai visité mon éditeur anglais et les libraires qui s'occupent merveilleusement de mes livres en les mettant toujours en avant. La vidéo sur mon Instagram représente le merveilleux travail de Dominic Harris à la Halcyon Galery à Londres.

Et j'attends de retrouver le soleil et la joie de vivre brésilienne … En ces temps durs, je crois que nous en avons tous besoin, et j'espère passer un peu de tout ça dans mon livre.

Merci aussi à Madame Figaro pour le superbe article.

Some news and a huge thank you
Our charity event for the Association Chirurgie Plus took place last October and I wanted to THANK YOU for being a part of it this year once more.
The Hôtel Le Meurice organized it to perfection as they loyally have been doing since the start of the AC+ organization. We were delighted to have Les Délices de Fa with us – a fantastic brazilian caterer which made caipirinhas and divine salgadinhos. Once again, the most prestigious luxury brands supported us by providing exceptional gifts for our tombola. The agence Florence Doré was also here with formidable hostesses who sold event more tombola tickets than last year! A beautiful video at the entrance of the event showed our growth and successes for the past ten years…
It is impossible to name everyone, but know that your participation – however you helped and participated – will help offer the best training to surgeons from over ten developing countries during the next year. These surgeons will be able to bring this practical knowledge back to their country and immediately put it to use to save lives and train other surgeons as well. Precious medical knowledge that could also one day save your life or a loved one's during a future trip or vacation.

Now, I'm back working on my next book. All I can say is it's advancing well (perfect occasion to also thank all the people who like my work and encourage it everyday. I am lucky, and I know it).

I was in London last week. Visited my english publisher and the librarians who do such a brilliant work taking care of my books and putting them in the spotlight. The video on my Instagram represents the wonderful work done by Dominic Harris at the Halcyon Gallery in London.

I'm waiting for the sunshine and brazilian joie de vivre… In these hard times, I think we all need more of it. And I hope I can bring some of it to you through my book.

Thank you also to Madame Figaro for the beautiful article.